The Gazette
Here are our latest articles:
Pride of Glenfield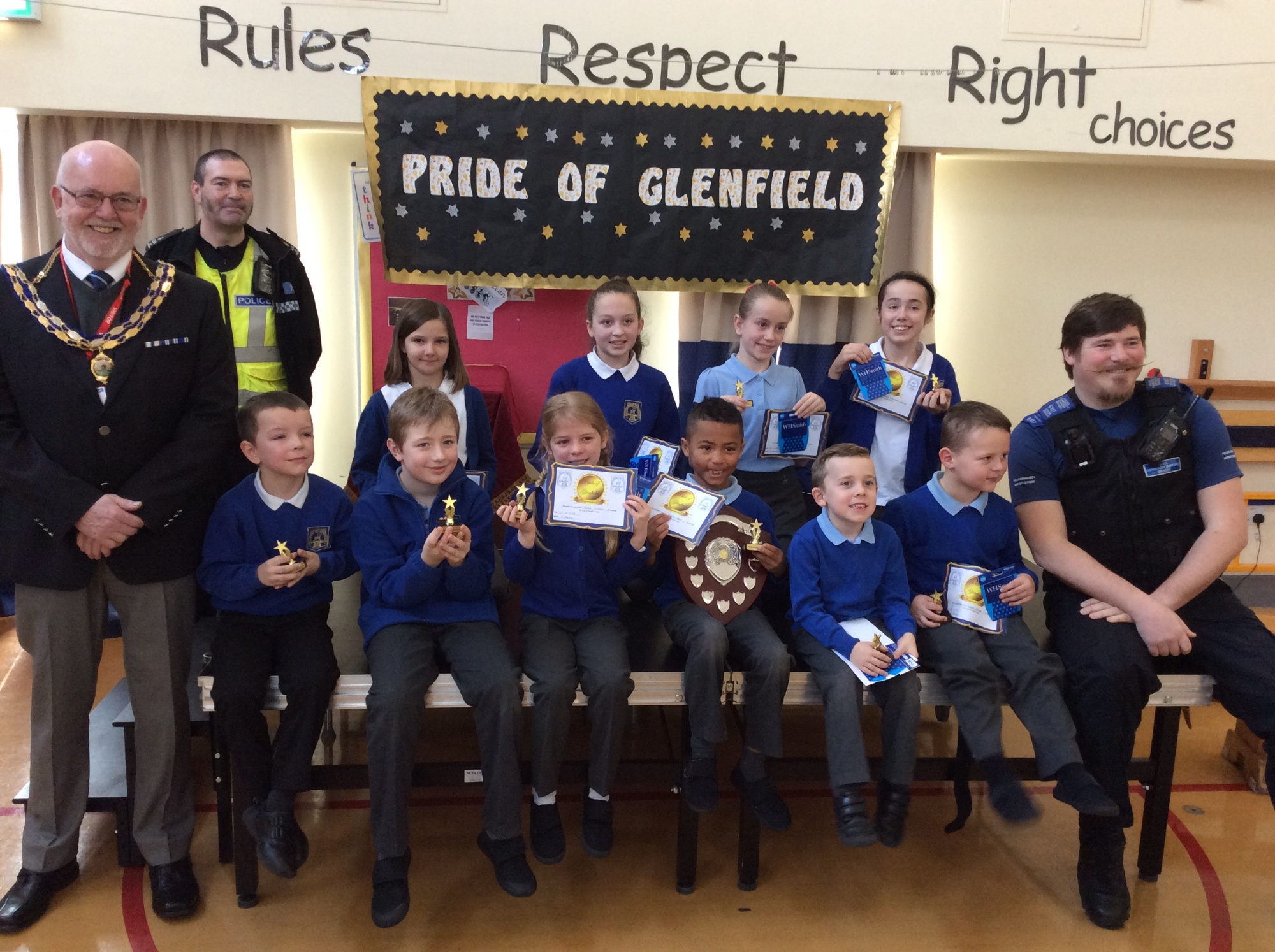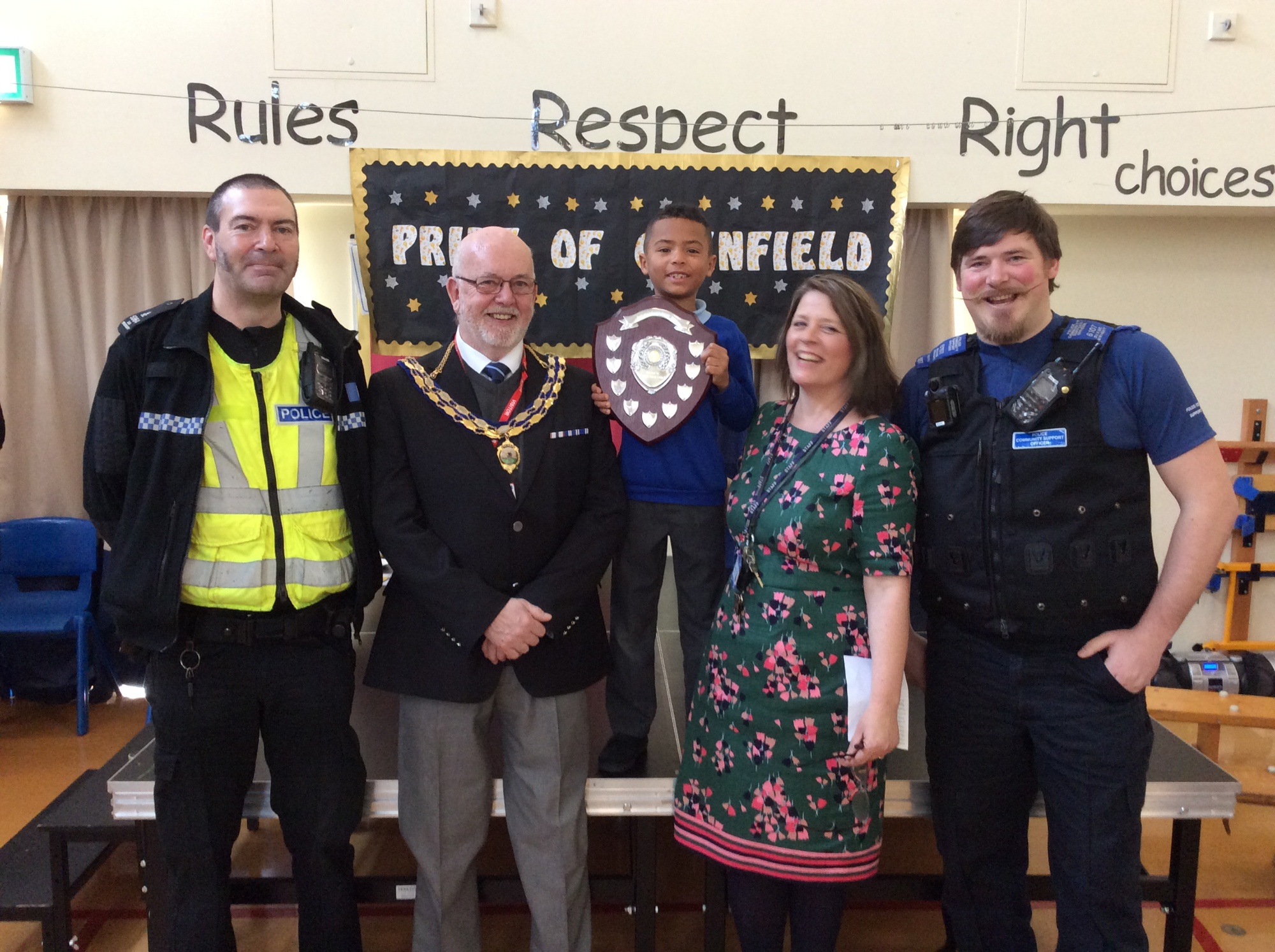 On 23rd February, we held our third Pride of Glenfield ceremony, joined by members of the parish council, local police officers, parents and carers. Pupils who demonstrate the positive characteristics we promote at the school are rewarded in a number of ways each week and these awards acknowledge some of the children who consistently make a positive contribution to the school through their efforts. The children received a trophy, a certificate and a gift and one pupil also receives the special trophy, donated by the parish council. Many thanks to everyone who attended and to all the children at the school for helping to make this such a memorable event.
World Book Day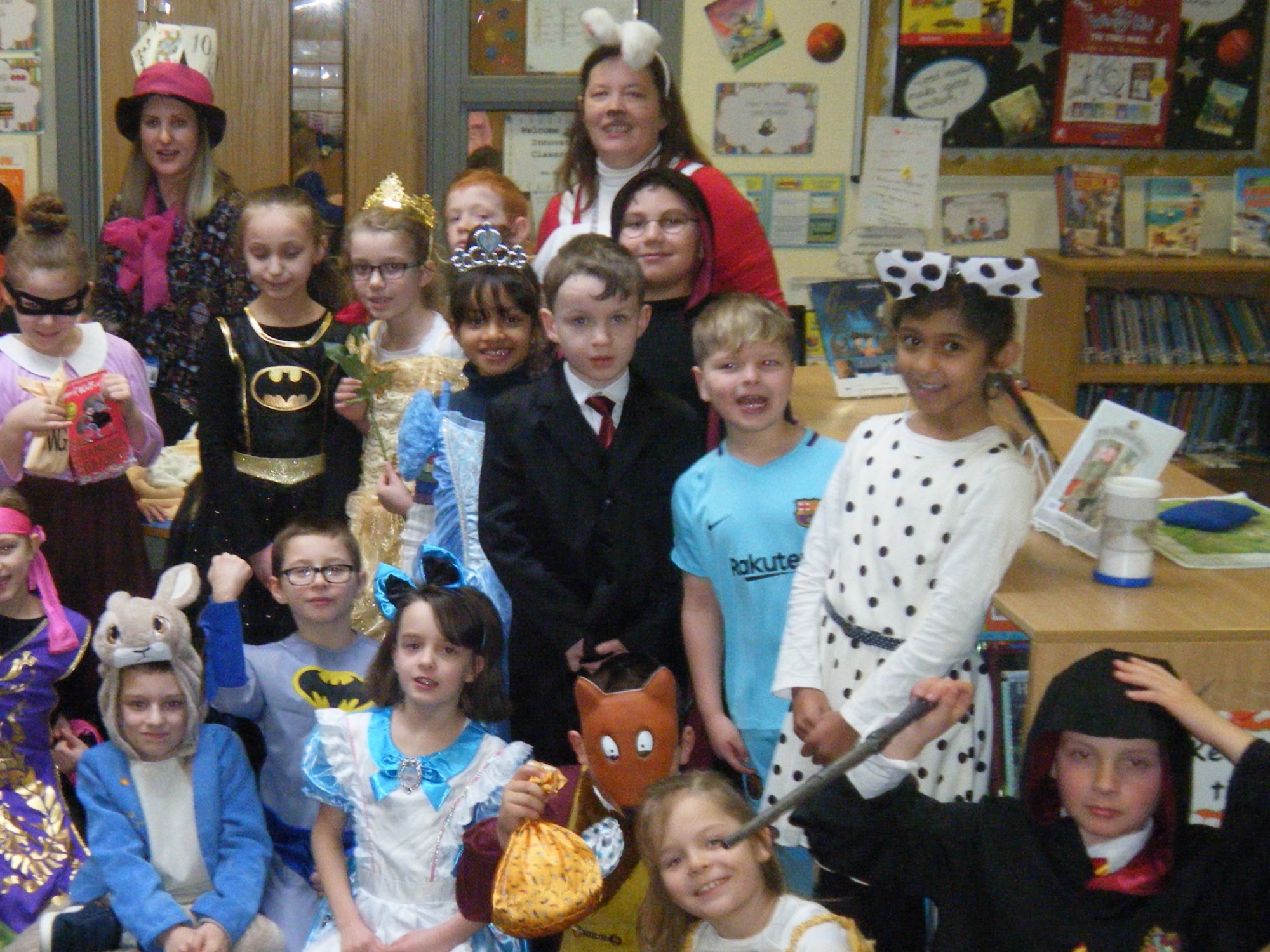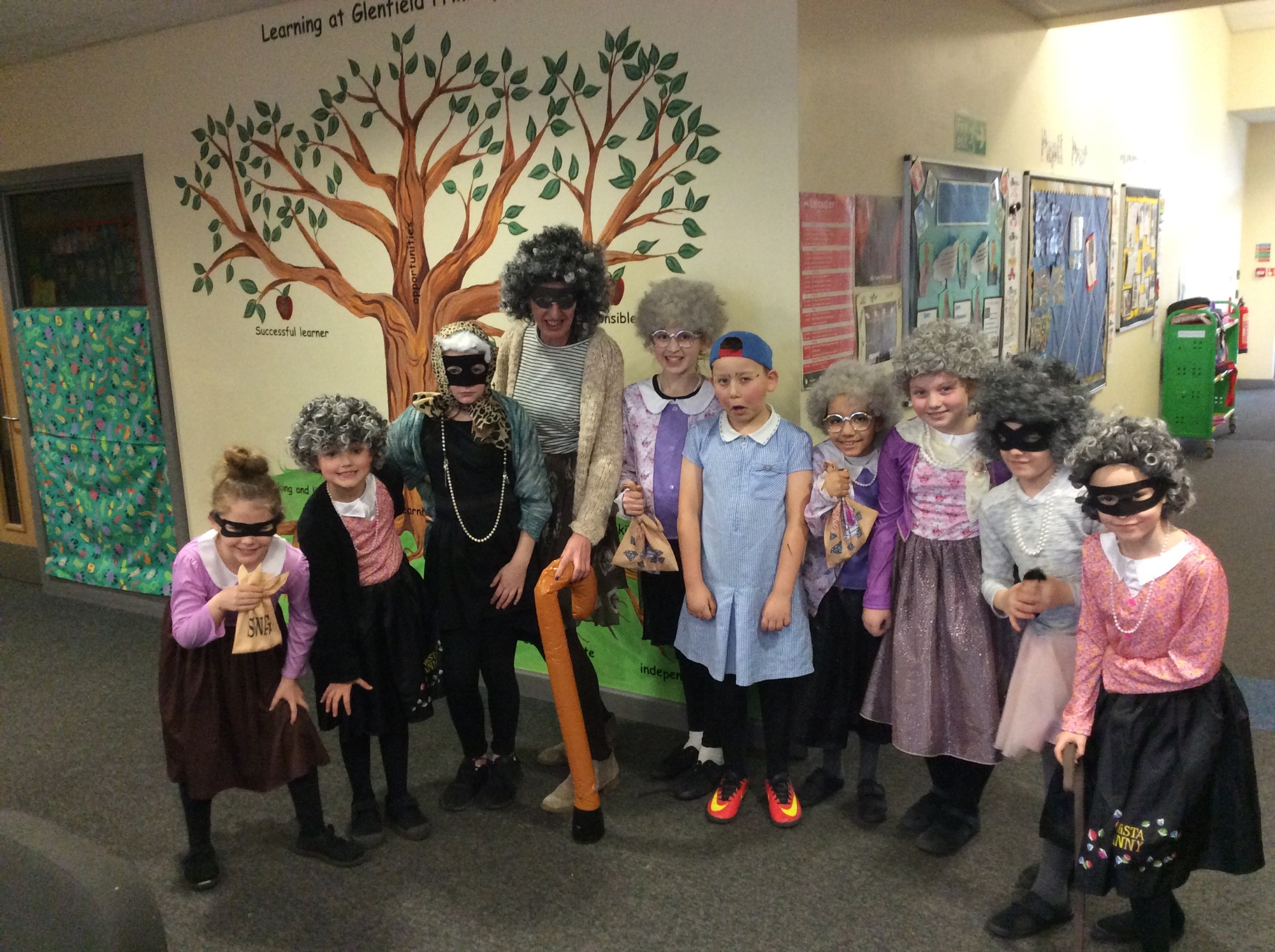 On Thursday 1st March students and teachers dressed up as their favourite literary character to celebrate World Book Day. Everybody made a superb effort and there were some very creative costumes! Year 6 classrooms transformed into the wonderful world of Oz as teachers dressed up as Dorothy, the Cowardly Lion, the Tin Man and the Scarecrow to celebrate their class-read, The Wizard of Oz by L. Frank Baum. There were also a number of Gangsta Grannies who arrived dressed as David Walliams' notorious thieving Grandmother! Many children were also under the spell of Harry Potter and were eager to discuss the magical exploits of J.K Rowling's infamous characters. The children and the staff had a great day hearing about one another's favourite stories and characters, sharing books together and simply experiencing a love of reading.
"I came dressed as Harry Potter because he is courageous when fighting against Lord Voldemort. His scar shows the love of his mother because she saved him when he was a baby." Oliver.
"I love David Walliams' Gangsta Granny because she is not a normal Granny! She is a thief and steals jewels and she stinks of Cabbage Soup! The book is really funny!" Chloe.
"I was Fantastic Mr. Fox. I love all the Roald Dahl books but Mr. Fox is the most clever and sly. It was good fun seeing everyone dressed up today, even the teachers!" Harley.
Multi-Sports Festival Year 2
On Tuesday 27th February, nine Year 2 children from Glenfield Primary School went to Charnwood College in Loughborough for a Multi-Sports Festival. The Year 2s had great fun trying out a range of sporting skills which were organised by the college's Year 7 Sports Leader students. The activities included throwing balls and bean bags at different types of targets, balancing on a mini beam, dribbling with a basket ball, curling, step-ups and mini-golf. The children had about 10 minutes to do each activity and worked really well together, showing great co-operation and teamwork skills. All of the children enjoyed the afternoon and tried really hard to score points for their team. They cheered each other on and showed very good sportsmanship. Well done everyone!
Times Table Rockstars
To improve our knowledge of times tables, we have been answering multiplication and division problems against the clock on Times Table Rockstars, a popular website amongst Glenfield students. You must earn coins by completing as many times table questions as you can, in a set time. By playing in the 'Studio' and completing the challenges, you can find out your average speed per question. For every correct answer, you receive a certain amount of coins. Coins can be exchanged in the game's 'shop' for clothing and instruments for your individual avatar. If you don't wish to spend your coins then you can try and climb the ranks in the current balance section of your class ranks. Or, if you can't resist the temptation, you can still spend your coins and be at the top of the 'Total Earning' section. We all feel that this game has helped us with our times tables in many different ways. For some of us, it helps to build our recall skills and for others, it simply supports us across all areas of maths.