Year 5
Investigators-Miss J Johnson
Researchers- Mr C Hulbert
March Update
In English we have been looking at William Shakespeare. The children have enjoyed learning about one of the world's most famous playwrights. We are now focusing on A Midsummer Night's Dream and the children have written some fantastic diary entries from the points of view of the different characters.
In maths we have been looking at fractions, decimals and percentages and using arange of strategies to fibd equivalents.
In science, the children have been learning all about electricity and have been very excited to create some circuits of their own. They have also conducted their very own investigations, where we focused on how the number of batteries effects the other components in the circuit.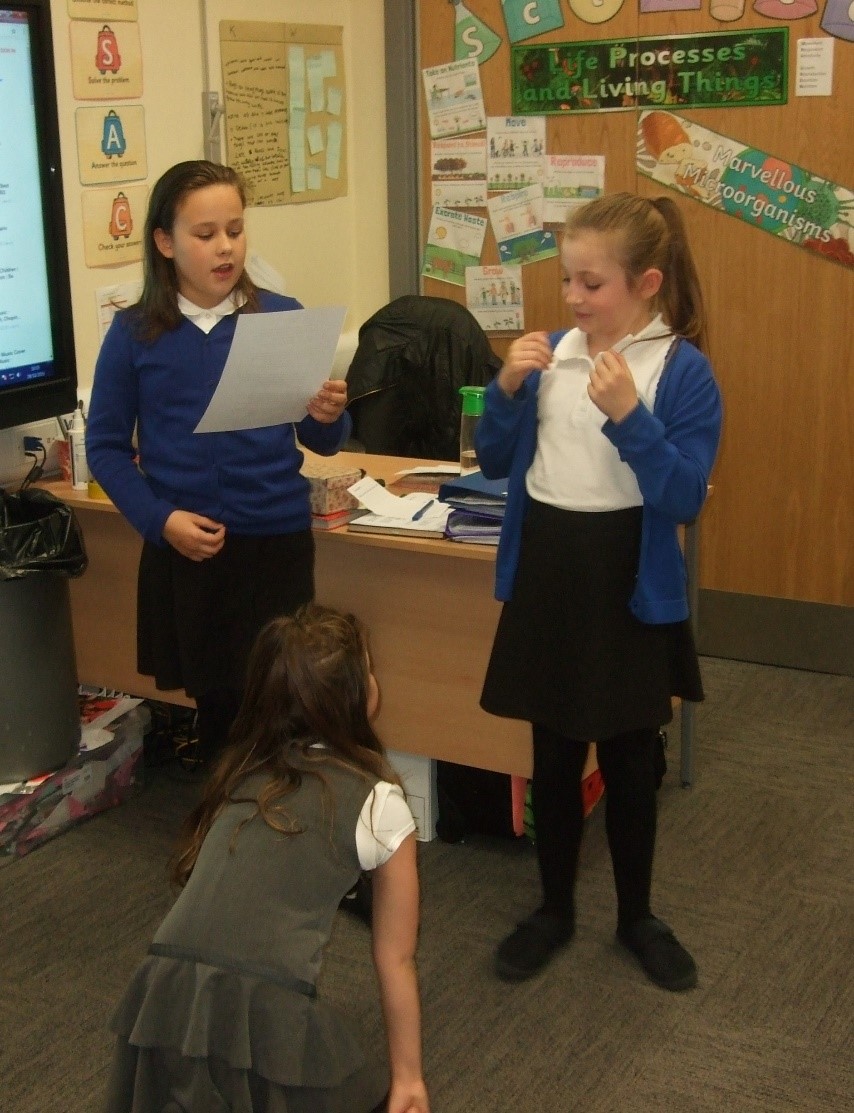 Using roleplay to understand the characters' actions in 'The Highwayman'
Year 5 have been getting in touch with their sensitive side this half term by studying the classic poem 'The Highwayman'. It's a tragic tale of doomed love and really helped the children to develop their understanding of characters and figurative language. We've also been learning about the life of one of Britain's greatest scientists, Charles Darwin, and how his ideas changed the world. Outside the classroom, the children have really enjoyed improving their basketball skills with Coach T from the Leicester Riders.
Finally, don't forget to listen out for us on Radio Leicester. We will be the featured school on the 18th December, singing Kings Came Riding on the breakfast show!
October 2016
Year 5 have enjoyed an action packed half term which has included Viking Day and an anti-bullying show and workshop. More recently the Investigators took part in an Eon Energy Saving Day and put a fantastic show to the rest of Key Stage 2. Meanwhile the Researchers were testing themselves in a special skills day which combined woodland art, being directed blindfold across minefields (don't panic the mines were actually plastic cones) and creating a model of a microbe in clay!