Art
The aim of art at Glenfield is to give the children the opportunity to use a wide range of materials and art media to create their own pieces of artwork. They are taught the skills and techniques, including digital media to produce individual and group pieces of work. The children are also given the opportunity to discuss and make comments on their own work, the work of their peers and other artists or crafts people. They have the opportunity to learn about a wide range of artists and crafts people and draw inspiration from them for their own work.
Autumn 2022 update
Lots of classes have been showcasing some wonderful art this half term! There has been some intricate technical drawing of Hogwarts School from Year 6. Year 5 have been exploring South American folk art and have used colour theory to produce Incan inspired stones. Detailed mosaics have been produced by Year 4 when they were investigating the Romans and Year 1 have been learning all about Pablo Picasso, creating very expressive self-portraits!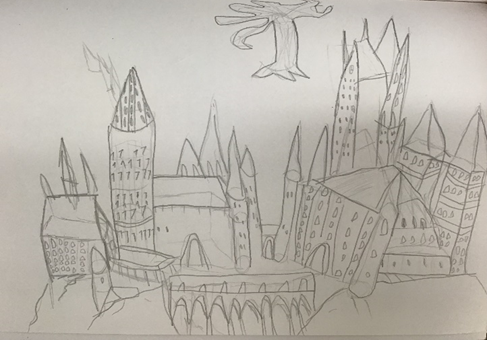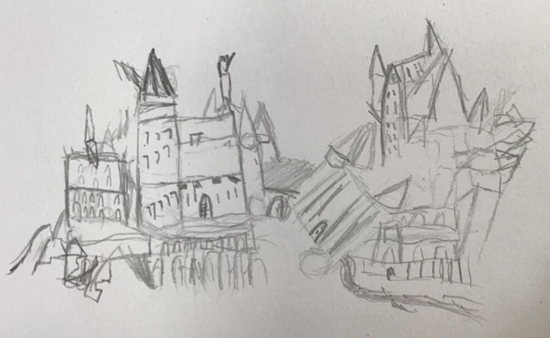 Hogwarts drawing - Year 6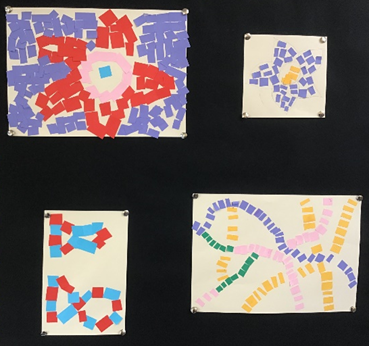 Detailed mosaics - Year 4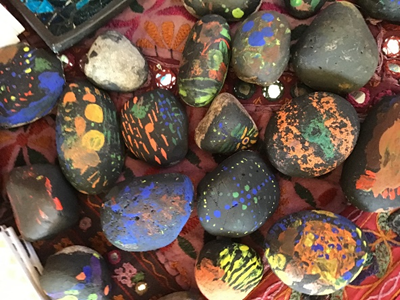 Incan-inspired stones - Year 5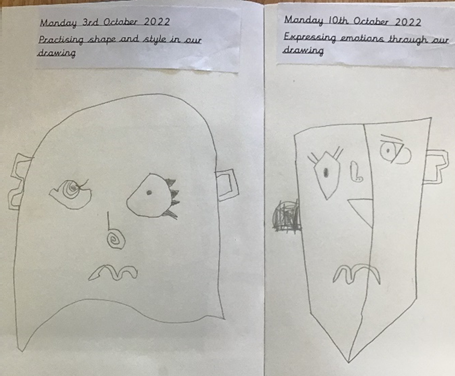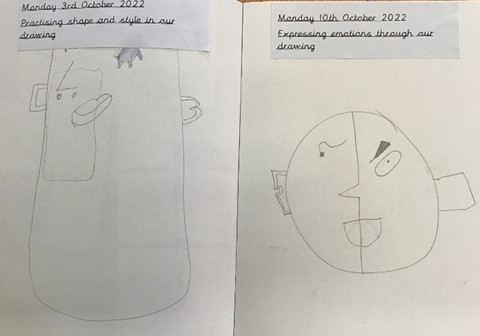 Self-portraits - Year 1
Art club
The artists who attend our Art club have also been producing some stunning masterpieces! They have been creating detailed sketches of animals, looking at creating texture with pencil. Their brilliant final pieces will be displayed in the entrance hall very soon for you to see.