Mathematics
The mathematics curriculum is divided into seven strands:
Number and place value
Addition and subtraction
Multiplication and division
Fractions
Measurements
Geometry
Statistics (Year 2 onwards)
Glenfield's policy for mathematics is based on the National Curriculum Programme of Study for Mathematics.
It aims to ensure that all pupils:
become fluent in the fundamentals of mathematics,
reason mathematically by following a line of enquiry,
can solve problems by applying their mathematics to a variety of routine and non-routine problems.
Class teachers provide daily maths lessons, Additional maths is taught when there are links to other subjects, so that pupils can develop and apply their mathematical skills. Homework is provided for children to practise and consolidate their skills and knowledge, to develop and extend their techniques and strategies and prepare for their future learning.
Times Tables:
As you know, learning basic number facts is extremely important for children as it helps them with a huge number of areas in maths. In particular, these include times tables. Once children can recall times tables facts, they find mental and written calculations so much easier and quicker and develop greater confidence in maths too. By the time the children reach the end of year 4, the National Curriculum states that they should be able to recite their times tables up to 12, quickly and confidently.
Below are a list of websites that you can visit to support you child with their times tables at home: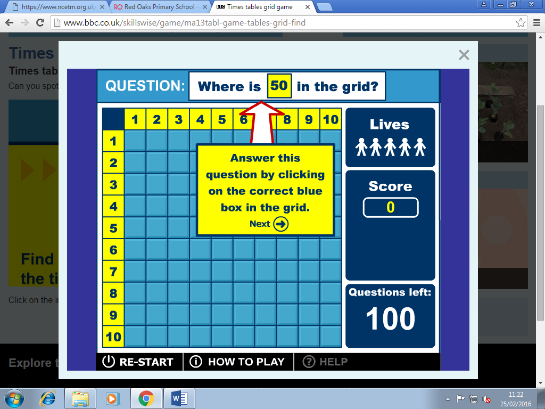 http://www.bbc.co.uk/skillswise/game/ma13tabl-game-tables-grid-find
Use your knowledge of times tables and find the answer in the grid.
http://www.oswego.org/ocsd-web/games/SumSense/summulti.html
Drag and drop the number cards in the right places to make the calculation correct.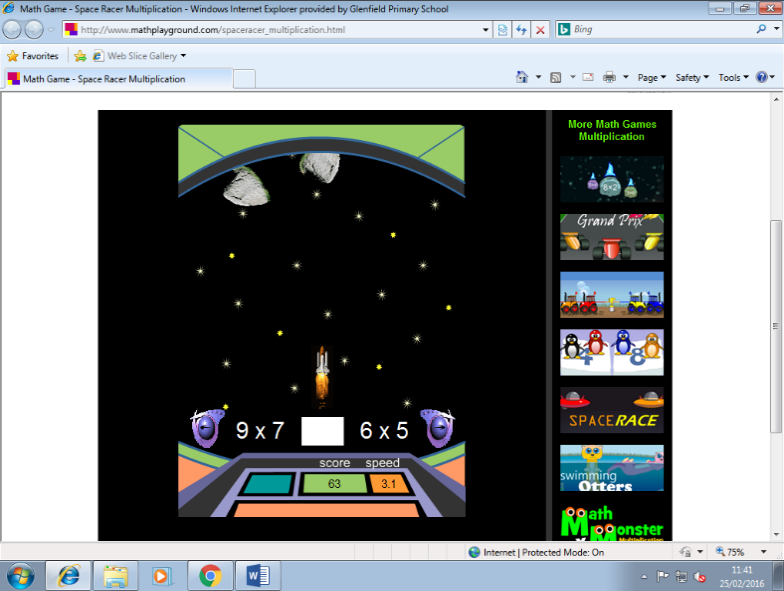 http://www.mathplayground.com/spaceracer_multiplication.html
Use your multiplication skills to navigate your rocket ship through the solar system.
http://oswego.org/ocsd-web/games/mathmagician/maths1.html
How many multiplication or division questions can you answer in 5 minutes?
http://www.oswego.org/ocsd-web/games/Ghostblasters1/gbcd.html
Ghost blasters. Shoot the multiples!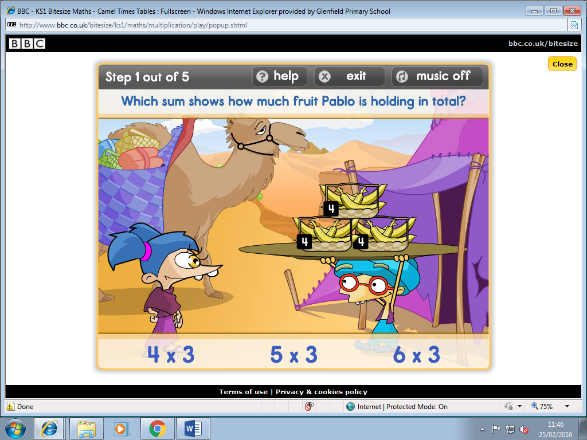 http://www.bbc.co.uk/bitesize/ks1/maths/multiplication/play/
A key Stage 1 game to help with times tables.
http://www.teachingtables.co.uk/
Activities, games and worksheets linked to times tables.
http://www.topmarks.co.uk/maths-games/7-11-years/times-tables
More times tables games, aimed at 7-11 year olds.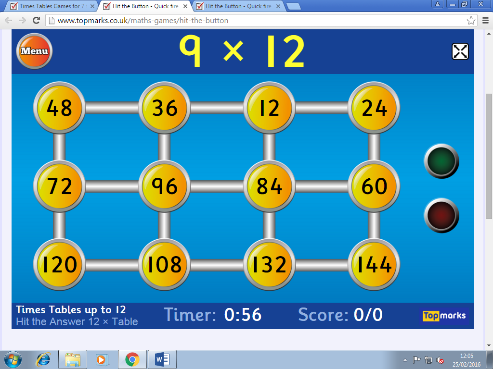 http://www.topmarks.co.uk/maths-games/hit-the-button
Quick-fire questions on times tables against the clock.
Tablet friendly. App also available to download.