Mathematics
At Glenfield Primary we want all children to develop into confident and knowledgeable mathematical thinkers who are able to apply their mathematical knowledge in a range of situations.
Mathematics is a core subject in the National Curriculum and our Glenfield's Mathematics policy follows the DFE Mathematics National Curriculum Programme of study and the Early Years Foundation Stage Guidance.
Our curriculum aims to ensure that all pupils:
· Become fluent in the fundamentals of mathematics,
· Reason mathematically by following a line of enquiry,
· Can solve problems by applying their mathematics to a variety of routine and non-routine problems.
In addition to daily Maths lessons, we ensure Mathematics is embedded across our curriculum so that our children are given the opportunities to develop as confident mathematicians and apply their mathematical skills in a range of real-life contexts.
TT Rockstars
In order to help children with their times tables, we use an online gaming platform Times Table Rock Stars. https://ttrockstars.com/ Times Tables Rock Stars (TT Rockstars) is an online programme that has been carefully sequenced to enable children to practise their times tables in a fun and engaging way. All children in Years 2-6 at Glenfield Primary have access to individual accounts to support their learning of multiplication and division.
Calculation Policy
The methods of calculation the children learn as they move through the school are included in our calculation policy (guidance for parents). We have adopted this policy because it includes clear, detailed descriptions of the methods, as well as suggestions for improving pupils' understanding. Please see the attachment for the Calculation Policy below.
Times Tables:
As you know, learning basic number facts is extremely important for children as it helps them with a huge number of areas in maths. In particular, these include times tables. Once children can recall times tables facts, they find mental and written calculations so much easier and quicker and develop greater confidence in maths too. By the time the children reach the end of year 4, the National Curriculum states that they should be able to recite their times tables up to 12, quickly and confidently.
Below are a list of websites that you can visit to support you child with their times tables at home: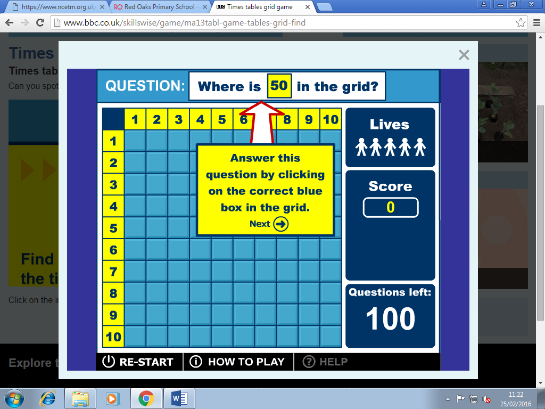 http://www.bbc.co.uk/skillswise/game/ma13tabl-game-tables-grid-find
Use your knowledge of times tables and find the answer in the grid.
http://www.oswego.org/ocsd-web/games/SumSense/summulti.html
Drag and drop the number cards in the right places to make the calculation correct.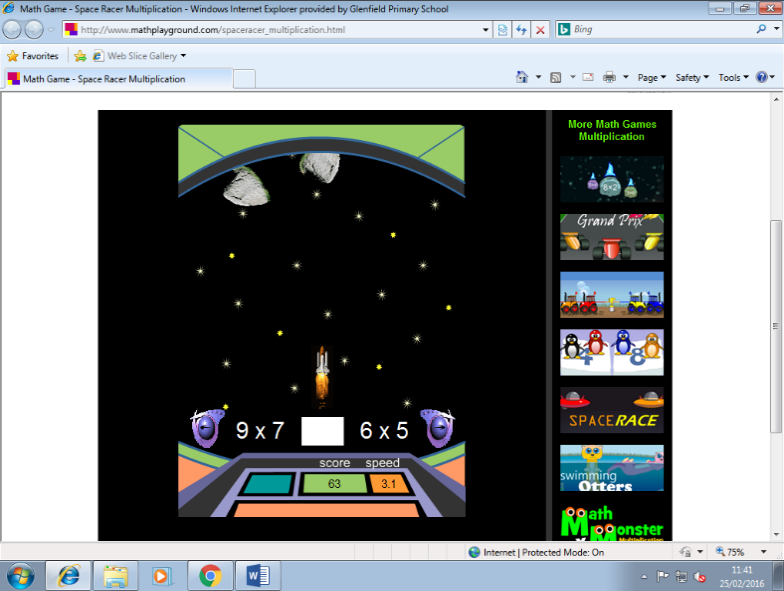 http://www.mathplayground.com/spaceracer_multiplication.html
Use your multiplication skills to navigate your rocket ship through the solar system.
http://oswego.org/ocsd-web/games/mathmagician/maths1.html
How many multiplication or division questions can you answer in 5 minutes?
http://www.oswego.org/ocsd-web/games/Ghostblasters1/gbcd.html
Ghost blasters. Shoot the multiples!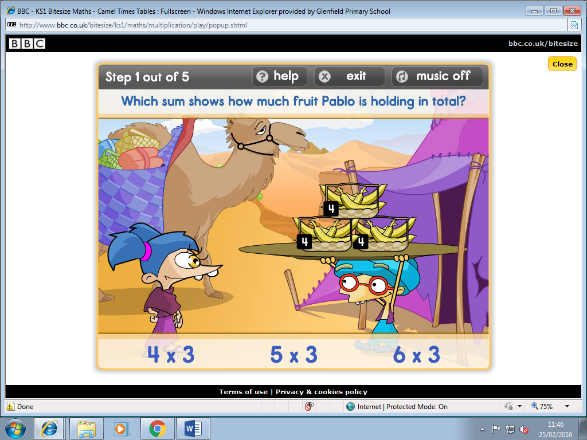 http://www.bbc.co.uk/bitesize/ks1/maths/multiplication/play/
A key Stage 1 game to help with times tables.
http://www.teachingtables.co.uk/
Activities, games and worksheets linked to times tables.
http://www.topmarks.co.uk/maths-games/7-11-years/times-tables
More times tables games, aimed at 7-11 year olds.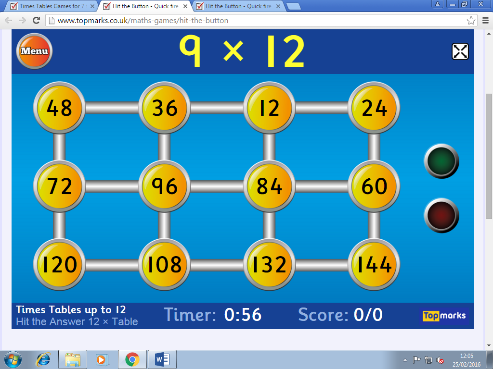 http://www.topmarks.co.uk/maths-games/hit-the-button
Quick-fire questions on times tables against the clock.
Tablet friendly. App also available to download.