Year 1
Teachers:
Discoverers-Miss R King
Detectives- Miss C Wadkin
Support Staff:
Mrs M Dean
Mrs S Harris
Mrs S Akhtar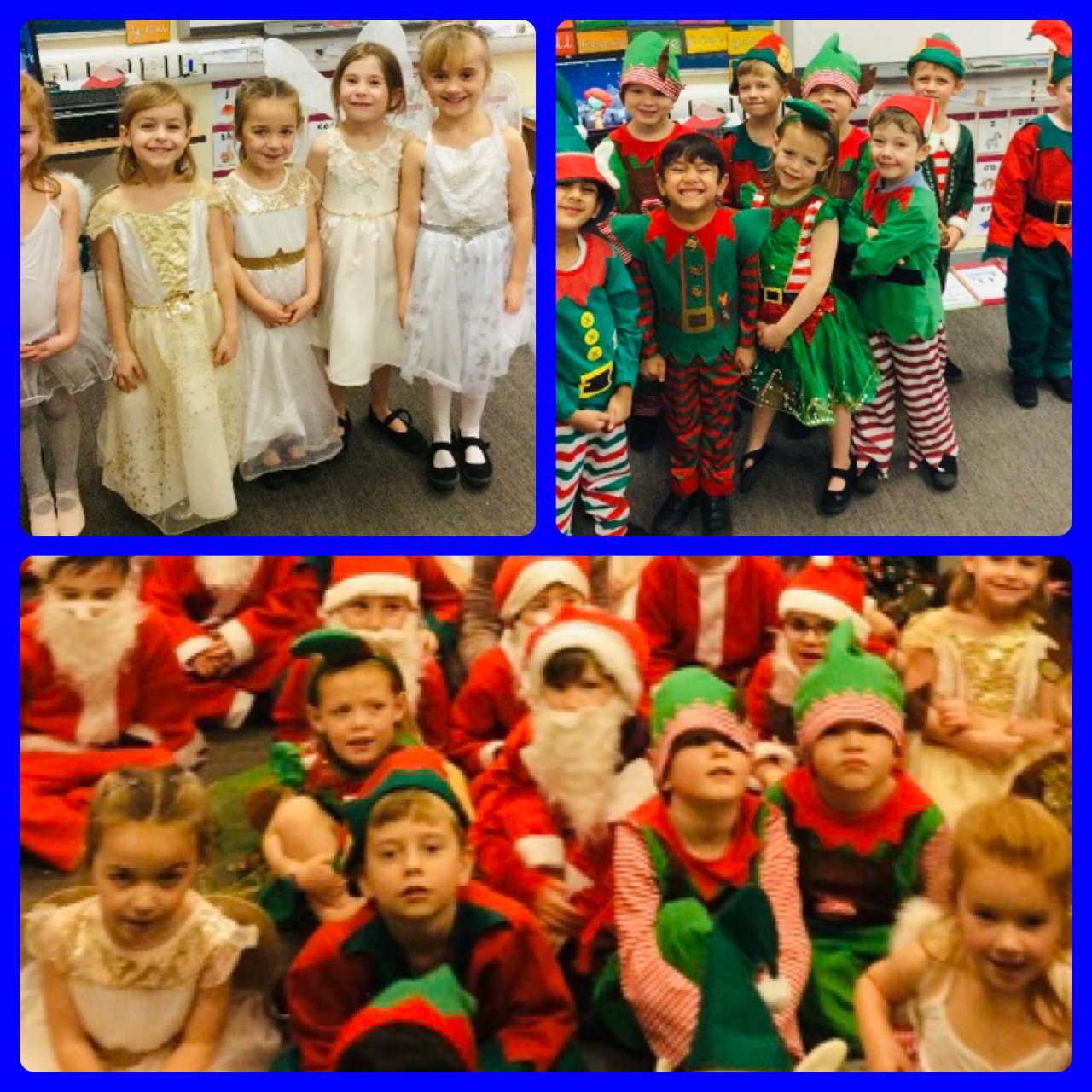 Last half term we enjoyed a wonderful 'Winter Wonderland'!
Year 1 learnt lots of interesting facts about polar animals, the Arctic, Antarctica and the explorer Captain Scott.
English
We read the story Lost and Found by Oliver Jeffers and the children produced some great 'Lost' posters about the missing penguin, using their amazing adjectives.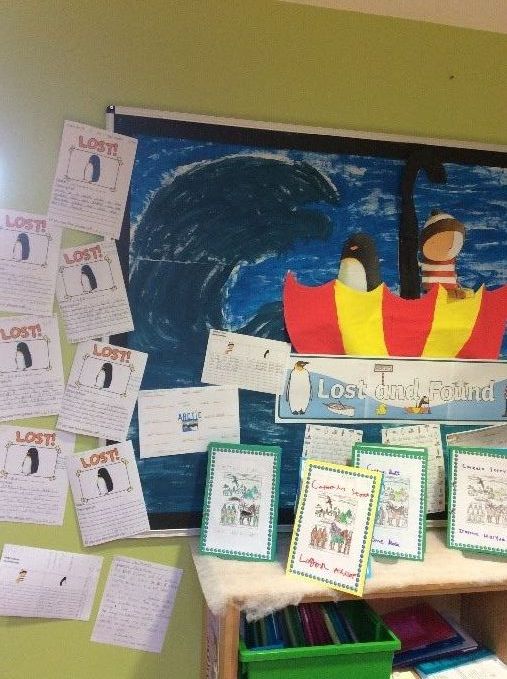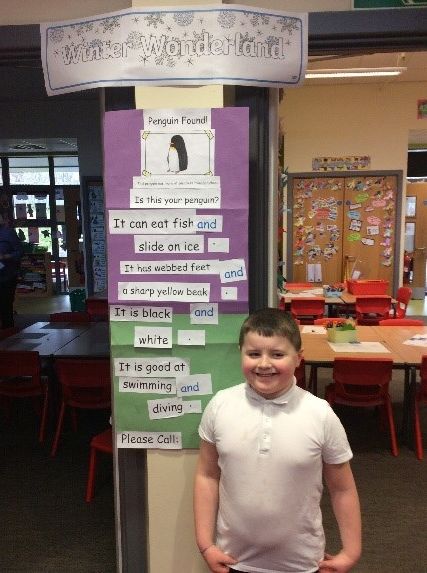 The children then planned their own Arctic Adventure story and used their knowledge of polar animals to make the story factual and exciting. We then created an Arctic display by making a 'cotton wool' polar bear, a colourful collage and planning a trip for an Arctic explorer.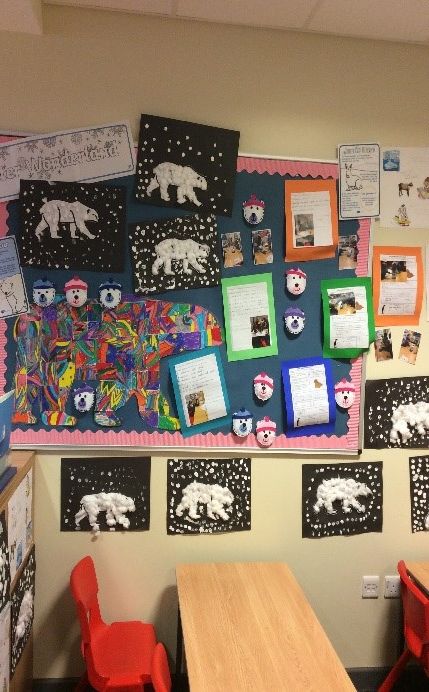 Maths
In Year 1 we love to learn through practical activities and we have had lots of fun learning to count in our 2's, 5's and 10's.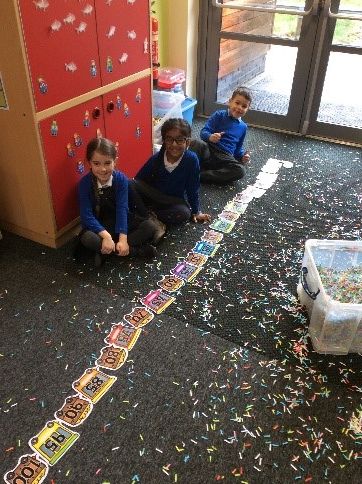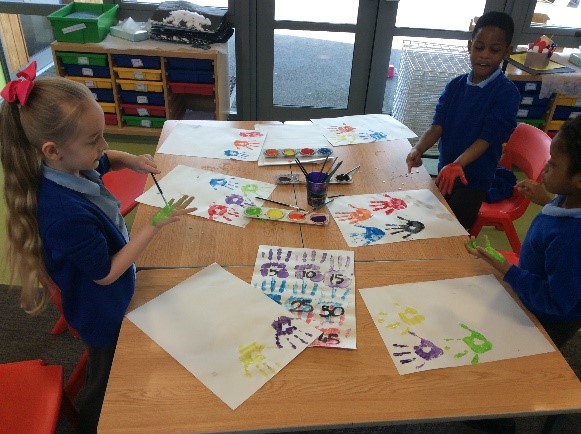 We have been singing songs to help us remember our number bonds to 10. We have learnt different strategies to help us with addition and subtraction.
Science
Have you ever wondered how a polar bear keeps warm? This is what we wanted to find out about in science. We set up an experiment using ice and three different bags as gloves – one which was empty, one filled with cotton wool and the third with lard (fat). The children had to decide which one kept their hand the warmest and why. We had some great discussions about this experiment.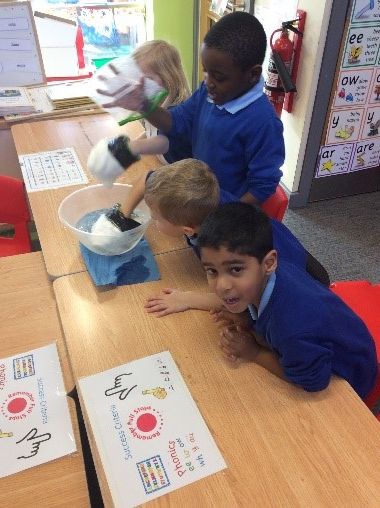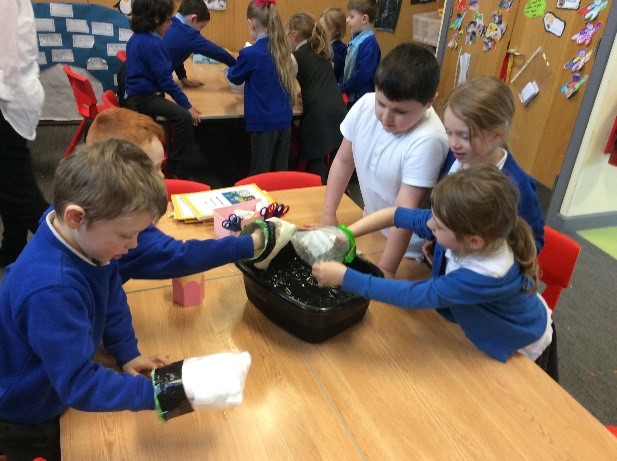 History
The children really enjoyed finding out about Captain Scott. We read lots of facts and made notes to help us write our own non-fiction book about Captain Scott. We were really pleased with how much the children remembered and the fantastic work that they produced. If you would like to read your child's book, please pop into the KS1 library where they are on display.
Design and Technology
We had a fun afternoon as part of our design and technology unit of work. The children had to make a polar bear by sewing the two parts together, adding the stuffing and gluing on the face and hat.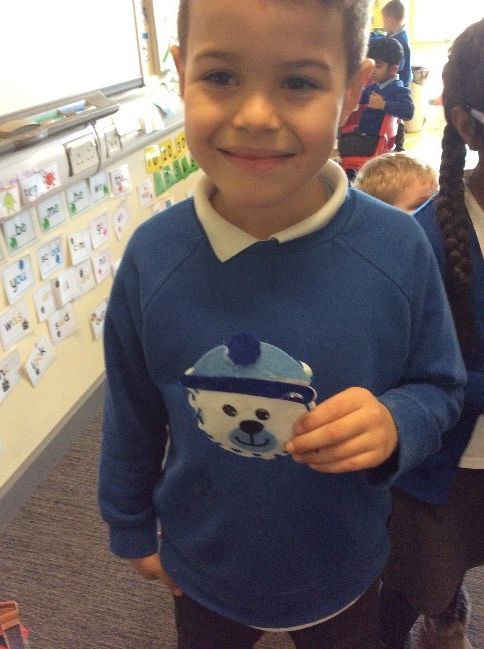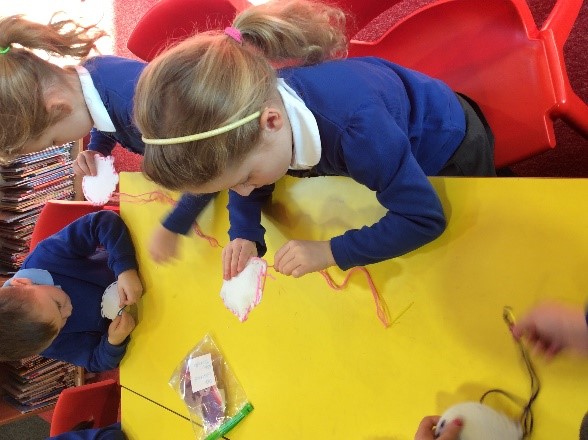 Thank you for your continued support at home with reading, spellings and homework.
Year 1