Year 3
Teachers:
Achievers-Mrs A Patel
Communicators-Miss E Burton
Support Staff:
Mrs P Dredge
Mrs J Loach
Mrs L Woolman
Autumn Term Update
Webpage Update – Y3 Autumn 1
We've already reached the end of our first half term and Year have certainly been very busy working hard and producing a number of fantastic pieces of work, ranging across all subjects!
RE and Eid Assembly
Year Three kick-started the new term by presenting an assembly on the Muslim festival of Eid. Children shared their knowledge of the story of Ishmael, Allah and the sacrifice and how this has influenced Muslim tradition today. We displayed our Eid-inspired artwork, including intricate Henna patterns and chalk fireworks on black paper. Children showed real confidence in their performance, reading loudly and clearly and showing off their fantastic work. A great celebration of Eid Mubarak!
English
Writing
This half term, we have based our writing on 'Finding Nemo,' developing our descriptive writing skills. Children have been able to retell sections of the story in their own words as well as developing new characters and settings and describing them with expanded noun phrases and exciting sentence openers.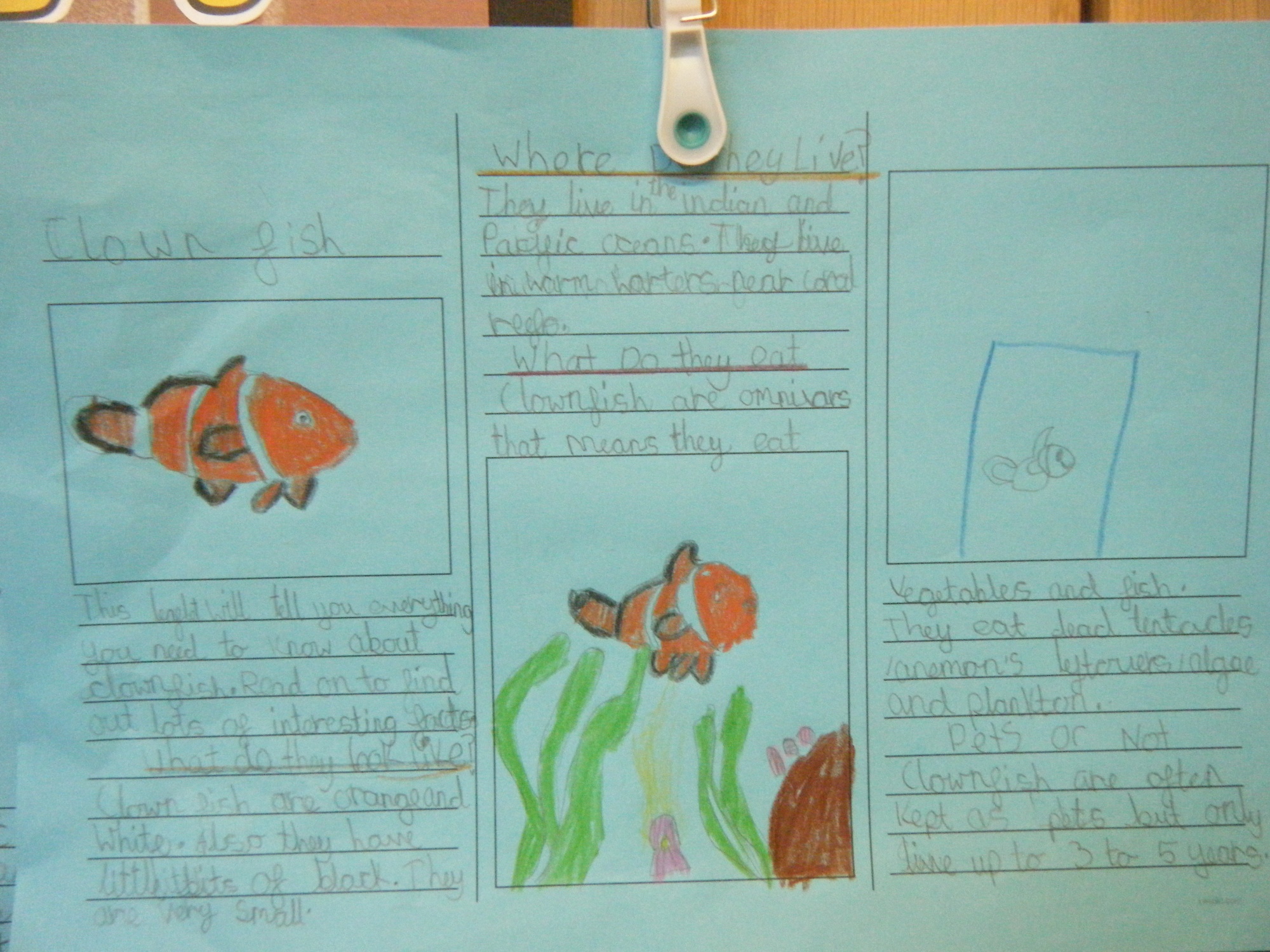 We have also looked closely at the features of non-fiction writing, researching our own sea animal and transforming simple notes into full, factual sentences within a non-chronological report. Children have been able to use appropriate subheadings and specialist terminology about their animal.
Over the last two weeks, we have had the opportunity to explore a number of different poems to celebrate National Poetry Day and the theme of 'Change.' We studied Maya Angelou and her famous poem, 'Life Doesn't Frighten Me.' Children produced their own poems and Angelou-inspired artwork, creating a superb display in the corridor – please come and have a look!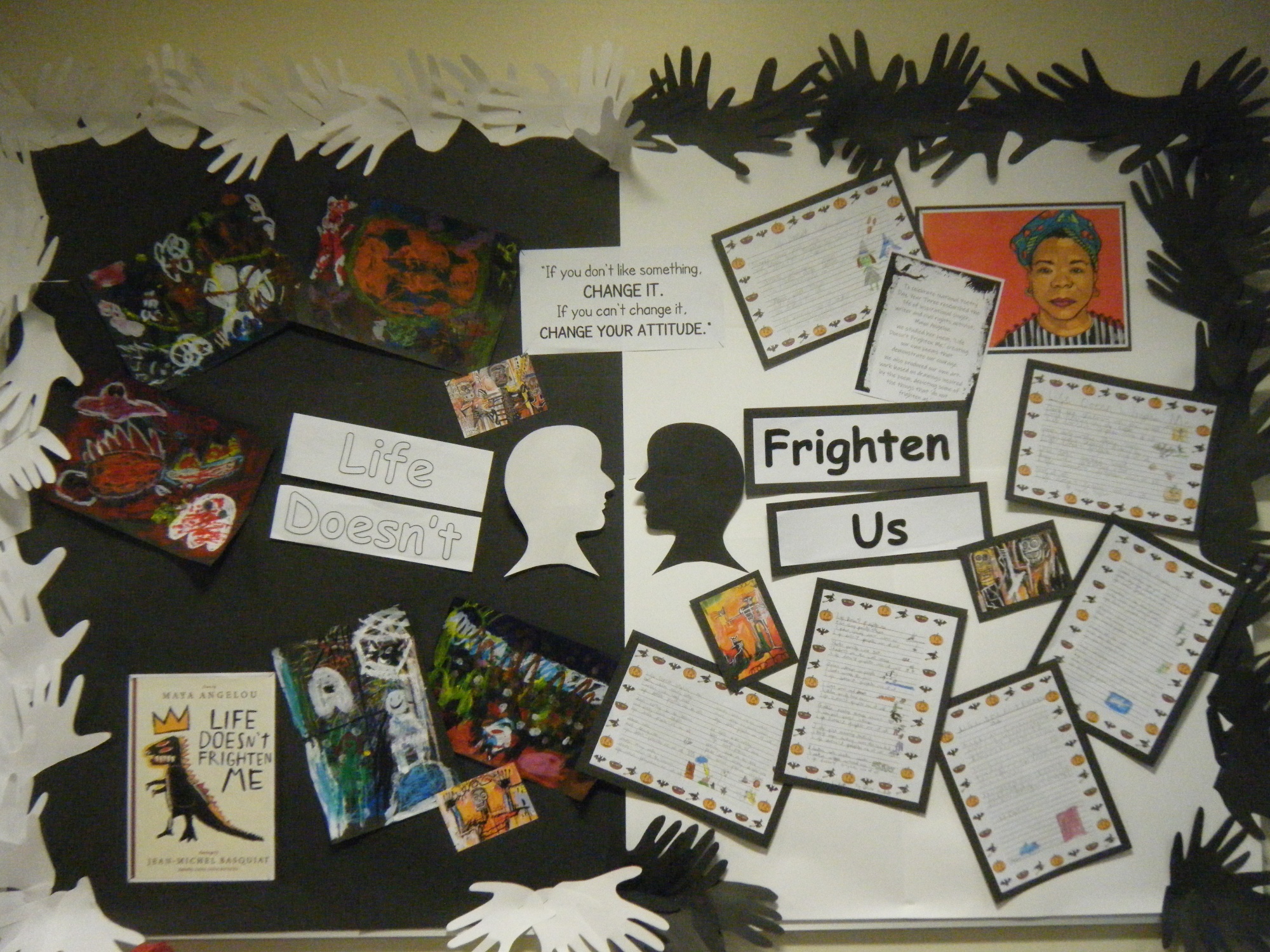 Reading
Year Three are using 'Reading Vipers' to practise the six key skills needed for reading. This half term, we have focussed upon Retrieval – finding and recording information from texts and Vocabulary –finding and explaining the meaning of words within the context of a sentence. We have looked at a mix of fiction and non-fiction texts, finding answers to comprehension questions and discussing the meaning of new words. We're now getting really good at using these new words in our own work!
Maths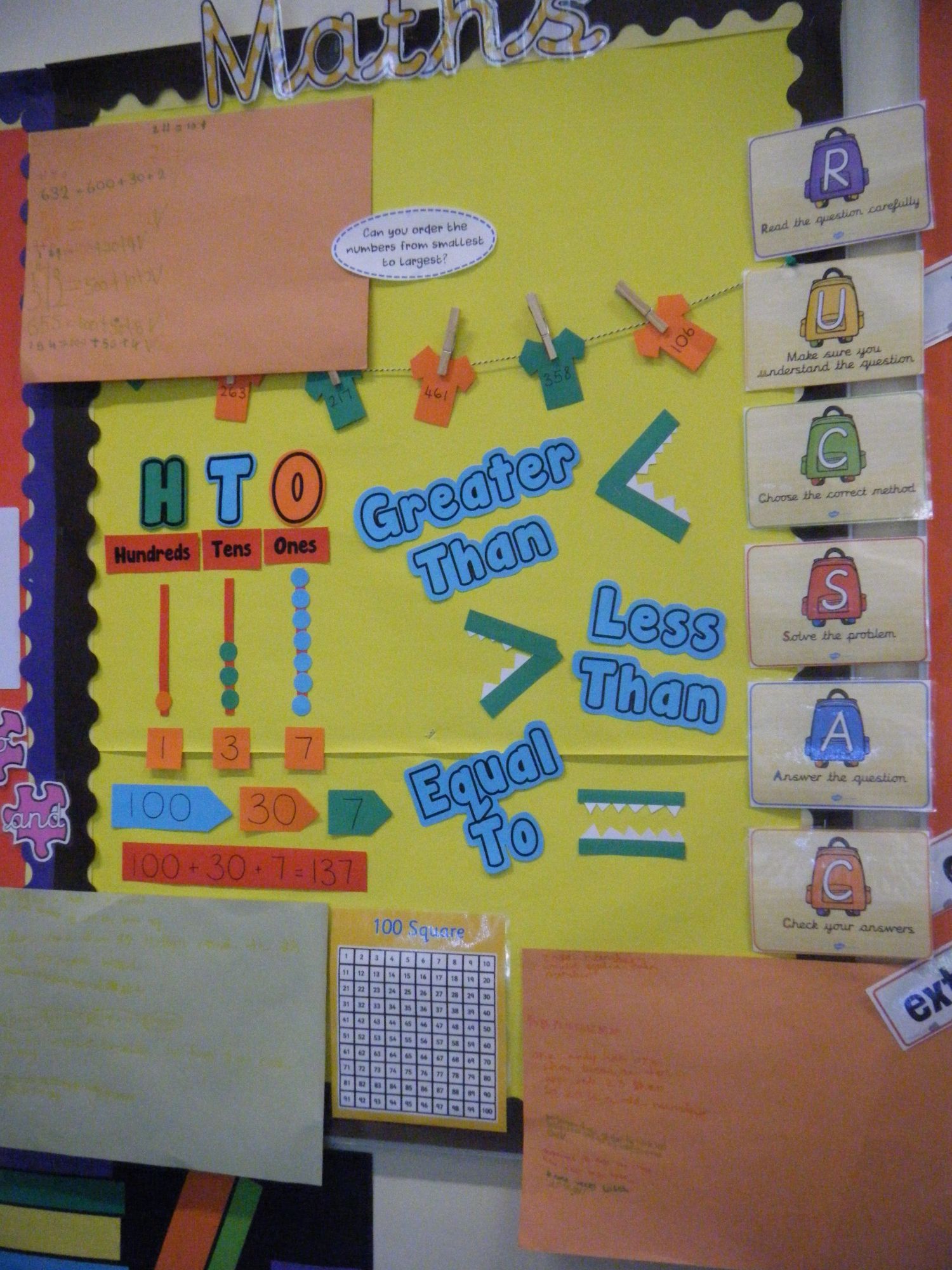 In our Maths work this half term, we've been securing our understanding of place value in three-digit numbers; adding and subtracting hundreds, tens and ones as well as comparing and ordering three-digit numbers. We are able to understand the value of three-digit numbers when represented in different ways including with dienes and place-value counters and are now getting confident at reasoning – explaining whether an answer is true or false using correct mathematical vocabulary. Children are now able to count up and down in 50s and 100s but need to keep on practising counting in 3s, 4s and 8s at home, as well as in school.
Science
Children have really enjoyed our first science topic, Rocks and Soils. We have explored different types of soil, finding out why soils are different colours and what different soils contain. We have also learned lots of new terminology, testing the permeability of different soils and learning to accurately write up an investigation, thinking carefully about fair-testing and recording results correctly. Many children particularly enjoyed studying different rocks, with some researching sedimentary, igneous and metamorphic rocks for homework. Children were able to describe each rock type and how they are formed. We have some super informative posters on display!
PE and LCFC Coaching
Glenn Short, a coach from Leicester City Football Club has been working with Year Three this half term. We have been refining our throwing and catching skills, as well as taking part in a number of invasion games, applying a range of new tactics that we have been learning. Each week, different children have received a medal for showing particular skills including Teamwork, Enthusiasm and Effort. Glenn has been supporting us in our learning by working with us to write descriptively in our lessons on Finding Nemo and he will continue to work with Year Three on our reading, writing and PE lessons both inside and outside of the classroom for the rest of the term.