Year 2
Spring Term 2017
It has been an exciting term so far in year two. We started the year with a Geography themed week where we spent a whole week learning all about different countries, including their human and physical features.
In English, History and Computing we have been learning about Florence Nightingale. In English we have written an information book all about Florence Nightingale.
In Maths we have been learning lots of new skills, including multiplication and division. We have also learnt about fractions of shapes and quantities.
Trip to Leicester Cathedral 08/03/2017
In R.E. we have been learning about the beliefs of Christians. As part of this R.E. topic we will be visiting Leicester Cathedral on Wednesday 8th March. The children will need to be in full school uniform for the trip and they will require a packed lunch.
SATs Meetings
Many thanks to all of the parents who attended the SATs information meeting. There will be two more SATs meetings before the children take the SATs in May, details will be sent out by letter in the next few weeks. Your help and suport at home is incrediably beneficial to your child's learning and progress. Remember that doing a small amount of work regularly really helps your child to practise and consolidate thier learning. Also, reading regularly at home and completing weekly spellings and homework activities considerably supports your child's learning.
P.E. Kit Reminder
The children take part in P.E. lessons once or twice a week. A such, they require a named P.E. kit in school so that they are able to fully participate in P.E. lessons both indoors and outdoors. Many thanks for your support with this.
Design and Technology Day - 14/12/2016 - Making Christmas Puppets
The children enjoyed an exciting and productive day designing, making and evaluation their very own Christmas puppets.
18/11/2016
Year Two put on a fanatstic show last week when we performed our Diwali assemblies to parents and other children in school.
This week we have thoroughly enjoyed learning all about the Plague and the Great Fire of London in both English and History lessons.
October 2016
Year Two have enjoyed a fantastic first half term! Our visits to Twycross Zoo and to Glenfield village were thoroughly enjoyed by all of the children.
We have done lots of learning in English about non-fiction books and how to write them. This week we finished our very own information leaflets all about Glenfield.
In Maths we have worked hard on our place value and our addtition and subtraction skills. For our Science work we have learnt about how to keep healthy and in Geography we have been mapping and exploring the local area.
Well done to all of the children for their hard work and effort this half term!
Twycross Zoo
On Monday 12th September, Year 2 enjoyed a fun trip to Twycross Zoo. They viewed diverse animals from all over the world, from ring-tailed lemurs to kangaroos. In addition to that, they attended a class learning about how animals are adapted to their habitats and even had the opportunity to stroke a chinchilla and a cockroach.
Since visiting the zoo, the children have been learning about non-fiction writing, and are all working towards writing their own information text about an animal from Twycross.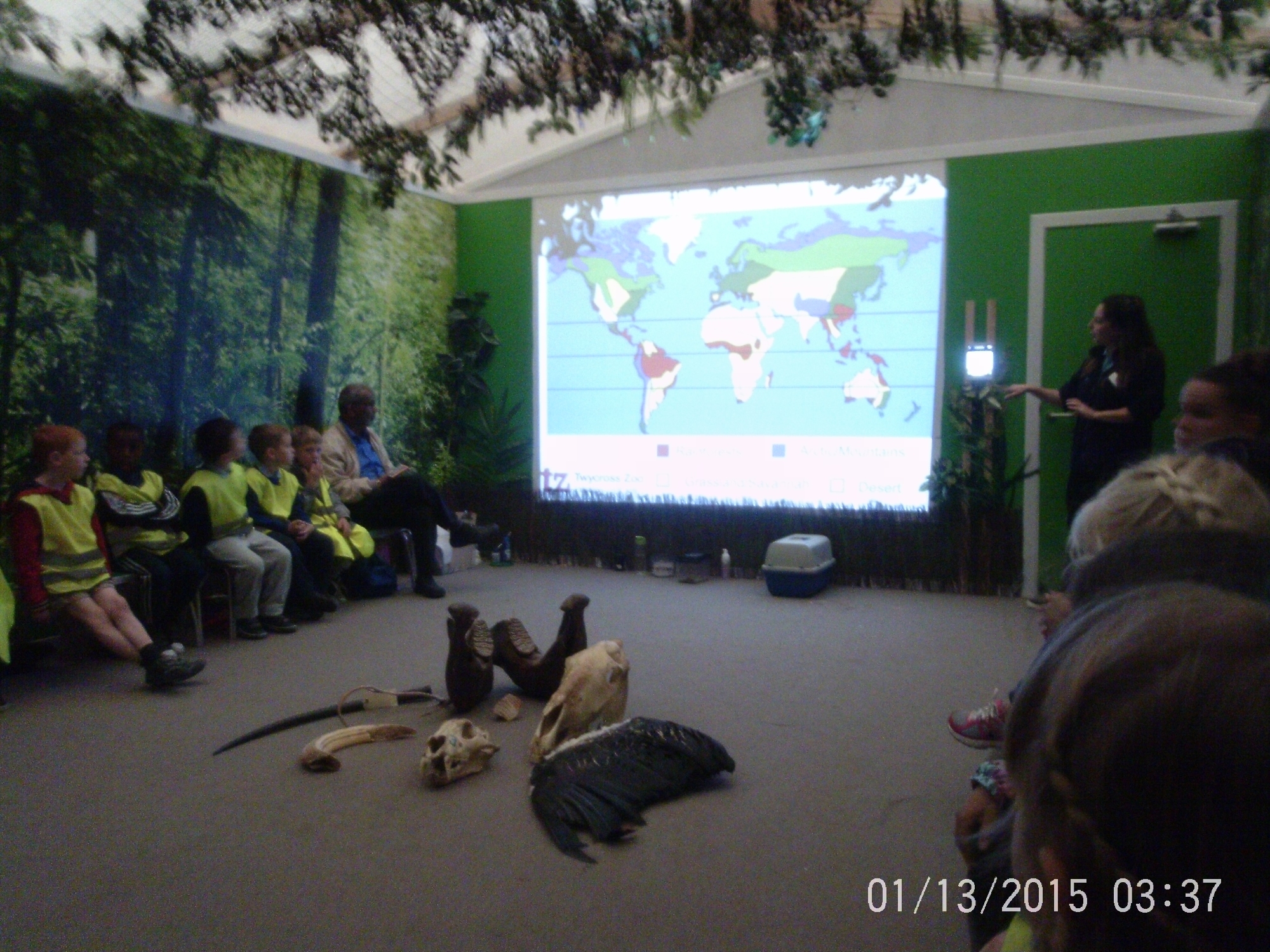 Teachers:
Observers-Miss C Cope
Enquirers- Miss L Lacey
Support Staff:
Mrs J Poole
Mrs J Osborne
Miss L Evans