English
As a school, we aim to promote high standards of language and literacy by equipping children with a strong command of the spoken and written word. We believe that developing a love of our language in our children is vital in achieving success at school and later in life.
We believe that English skills should always be at the forefront of children's academic learning and much of the speaking and listening, reading and writing skills and knowledge our pupils learn are incorporated and embedded throughout other areas of the curriculum.
Reading
At Glenfield Primary School, we promote reading and the love of books for all children. Each child is encouraged to read regularly at home either using the colour coded reading books from a range of publishers, including The Oxford Reading Tree, Project X and Collins Big Cat, or to borrow books from the library. We are able to provide the pupils with the opportunity to choose from an excellent selection of good quality texts.
Children who read for pleasure gain a richer vocabulary, more knowledge, critical thinking skills and become independent learners. Work is evidenced through the use of Reading journals, where children respond to what they have read.
We encourage pupils to read with an adult daily and all pupils have a "Reading Record Book" which is checked regularly. Each term, the school has a "Reading Raffle". All pupils who have been reading regularly are entered into the draw to win special books or vouchers.
Writing
The combined elements of composition, grammar, punctuation, spelling and handwriting are taught in English sessions and applied across the curriculum. Pupils are given many opportunities to write at length for a wide range of purposes and audiences. Writing is inspired by the books they read, their experiences and the wider curriculum. From an early age, children are taught to plan their writing and to edit their ideas where appropriate.
Spelling is taught through Phonics sessions in Key Stage 1 and Foundation Stage, This continues in Key Stage 2 for those pupils who need it. Opportunities to teach and improve spelling are provided throughout the day and pupils are also encouraged to learn spellings at home.
Below are some examples of writing from EYFS to year 6, then the Thinkers and Solvers writing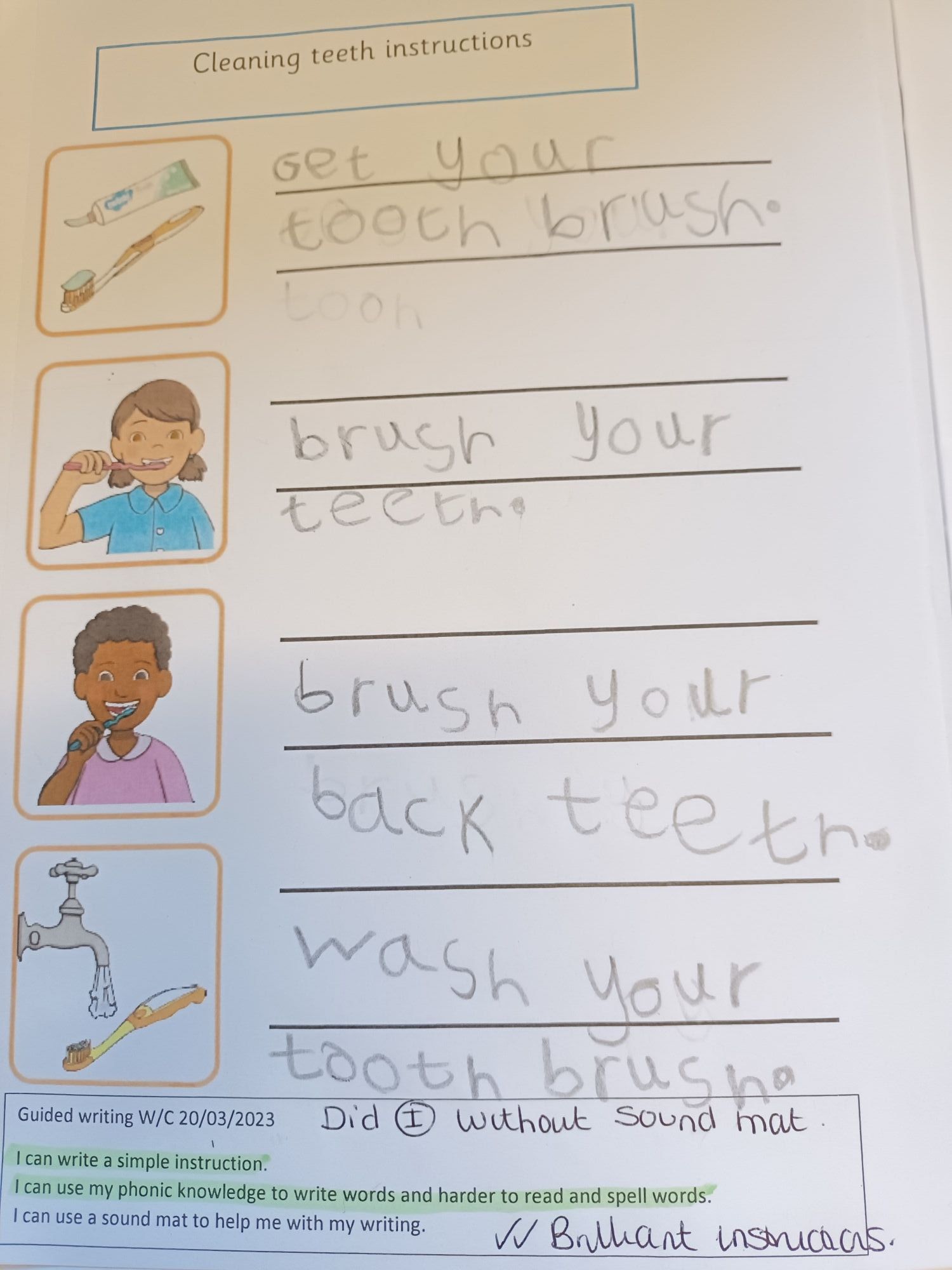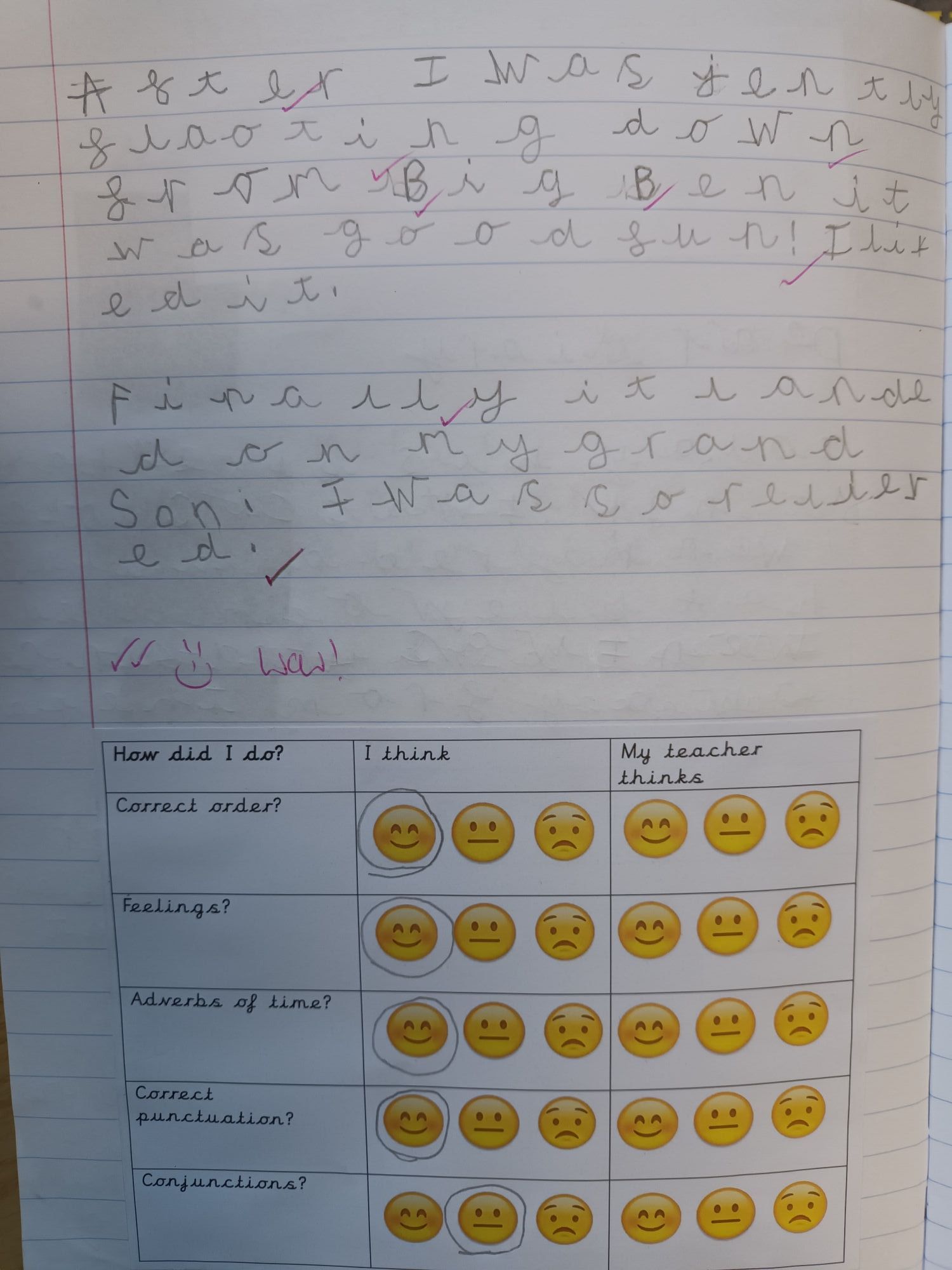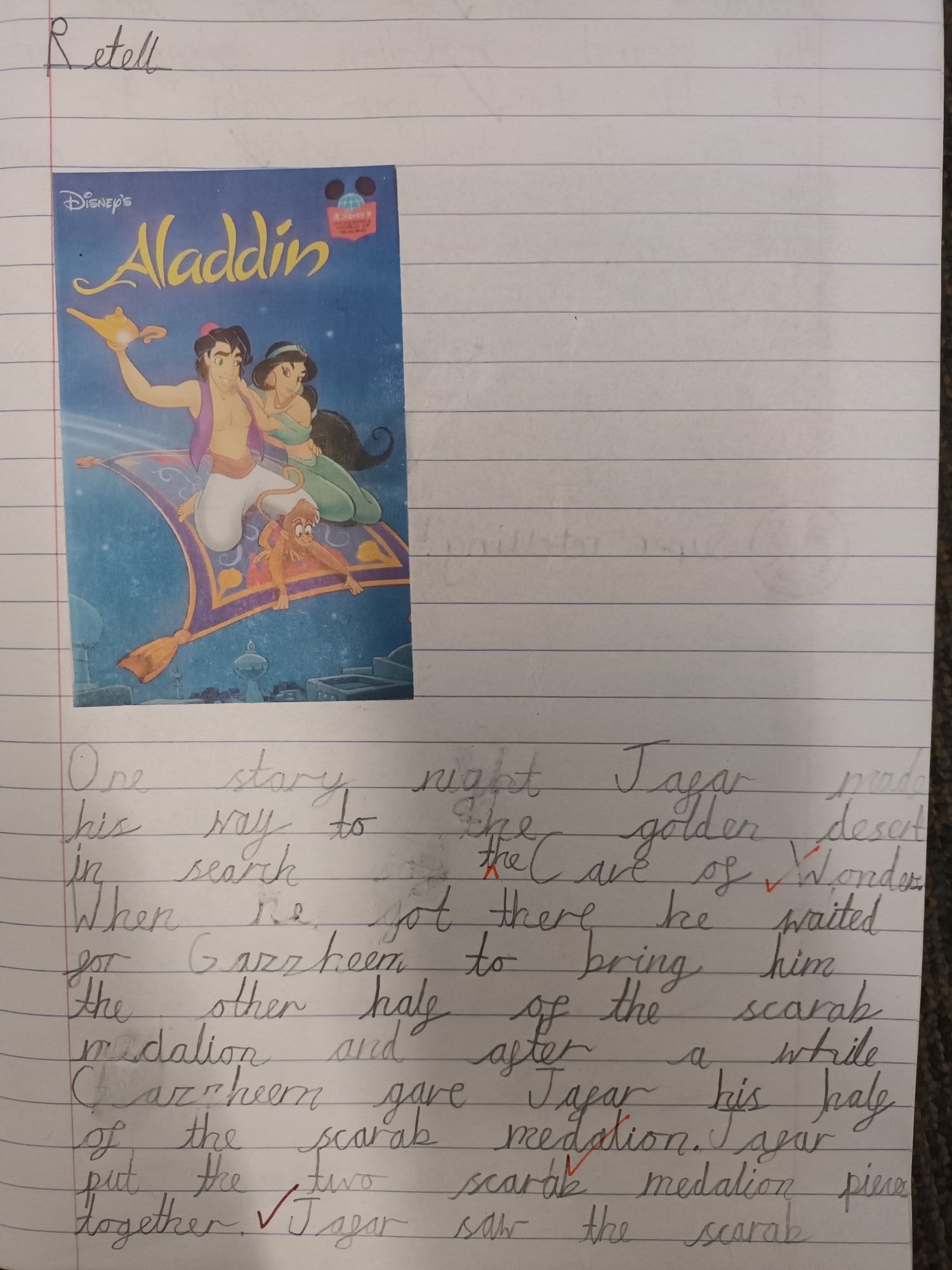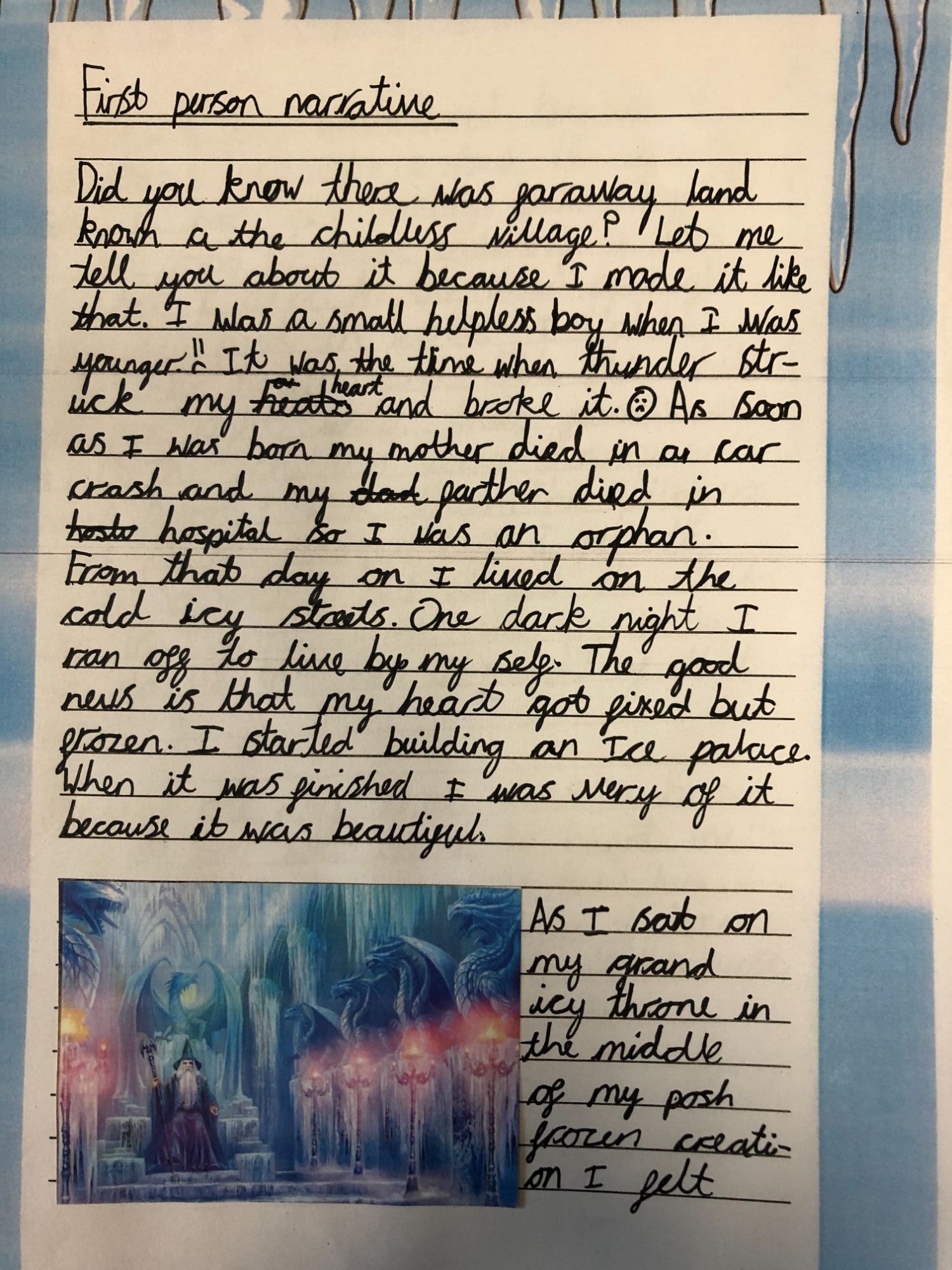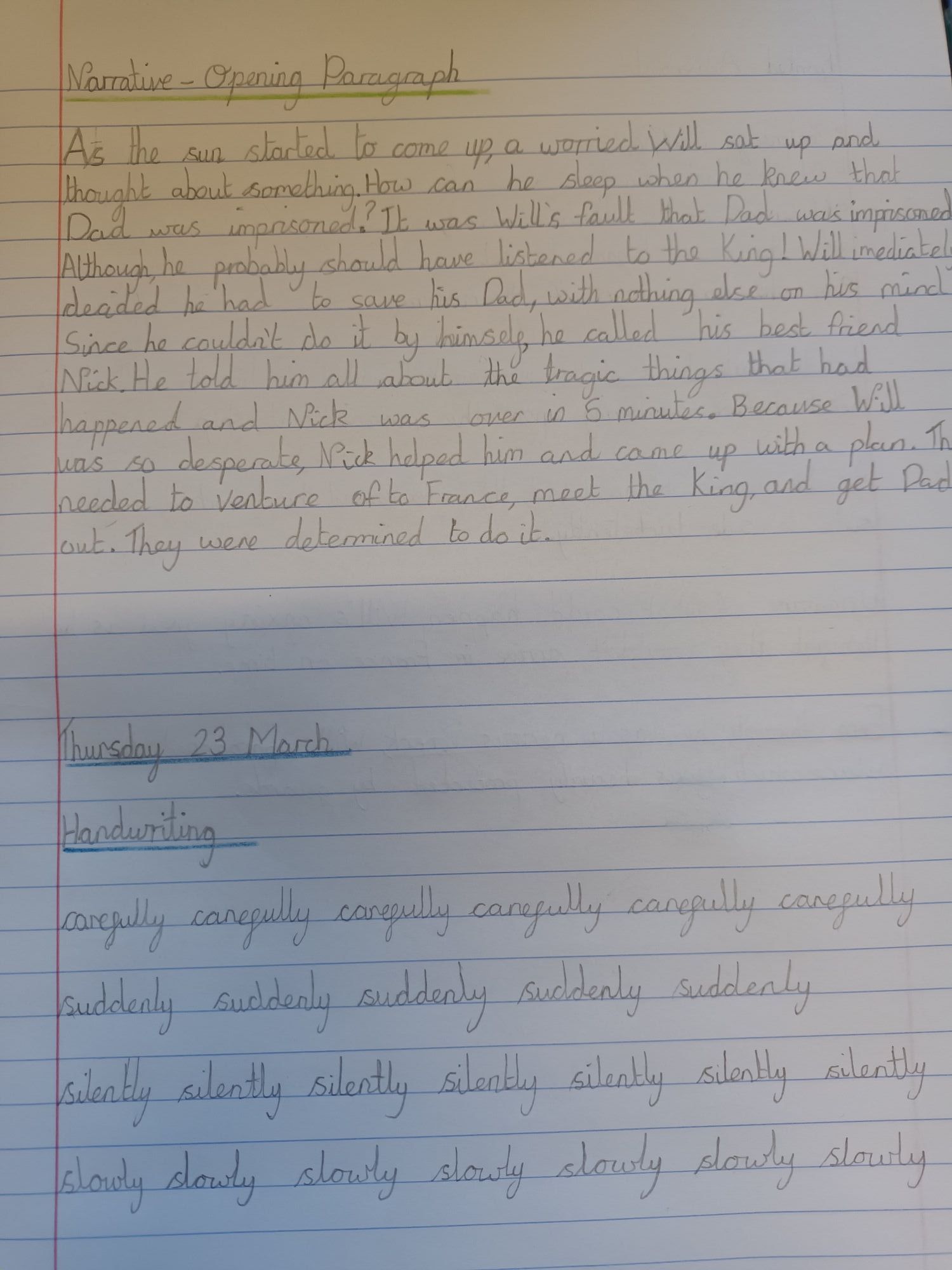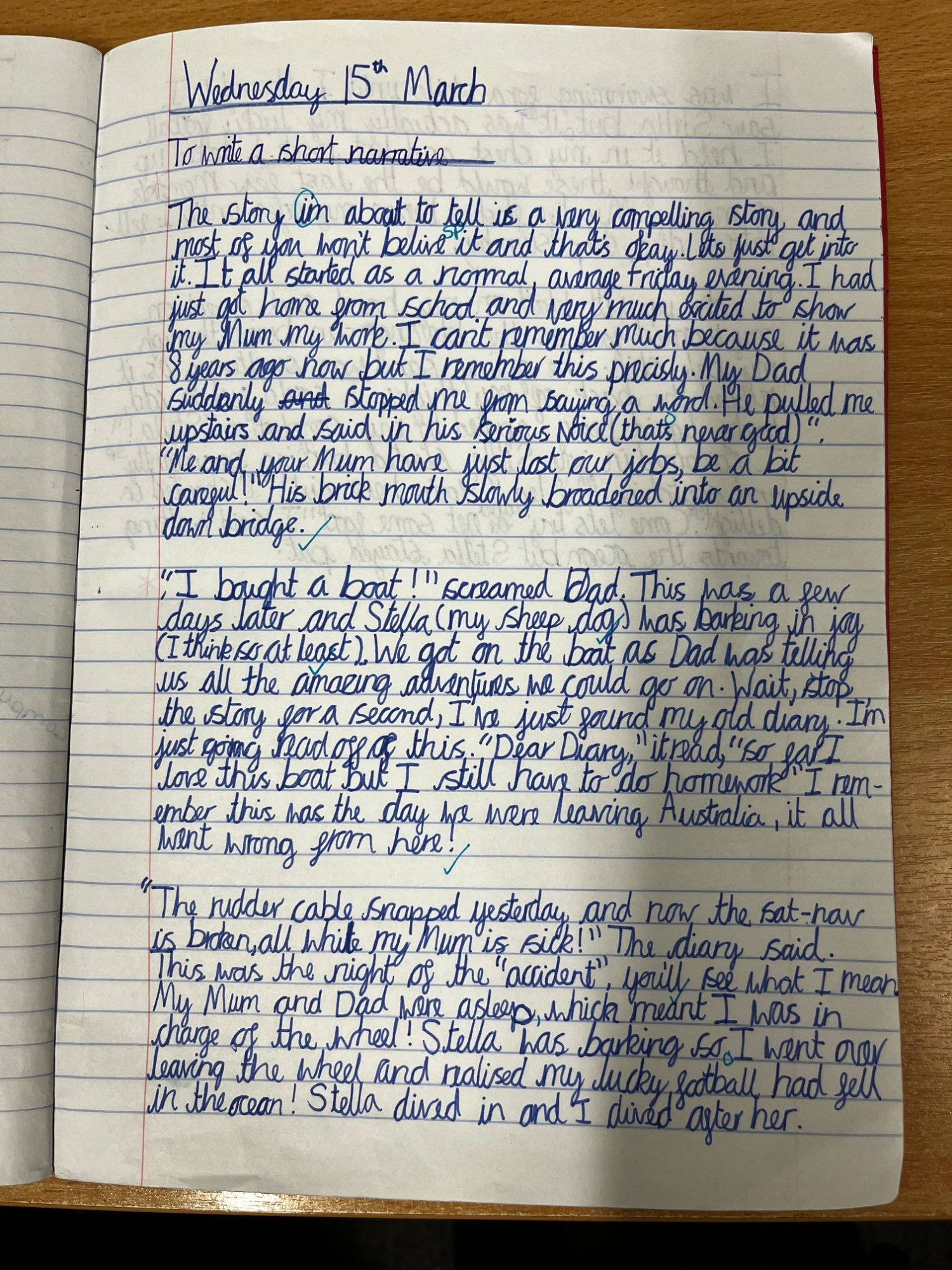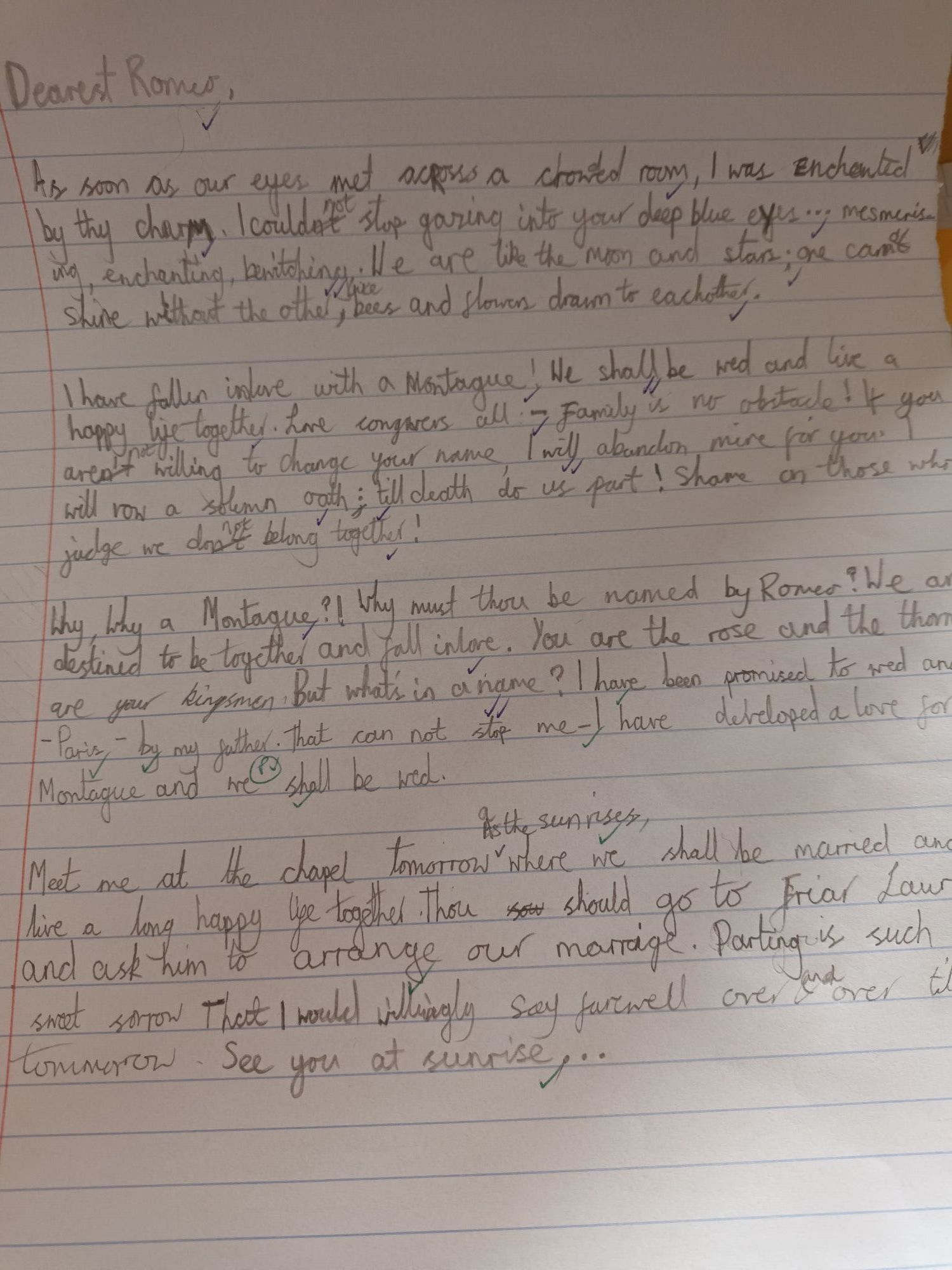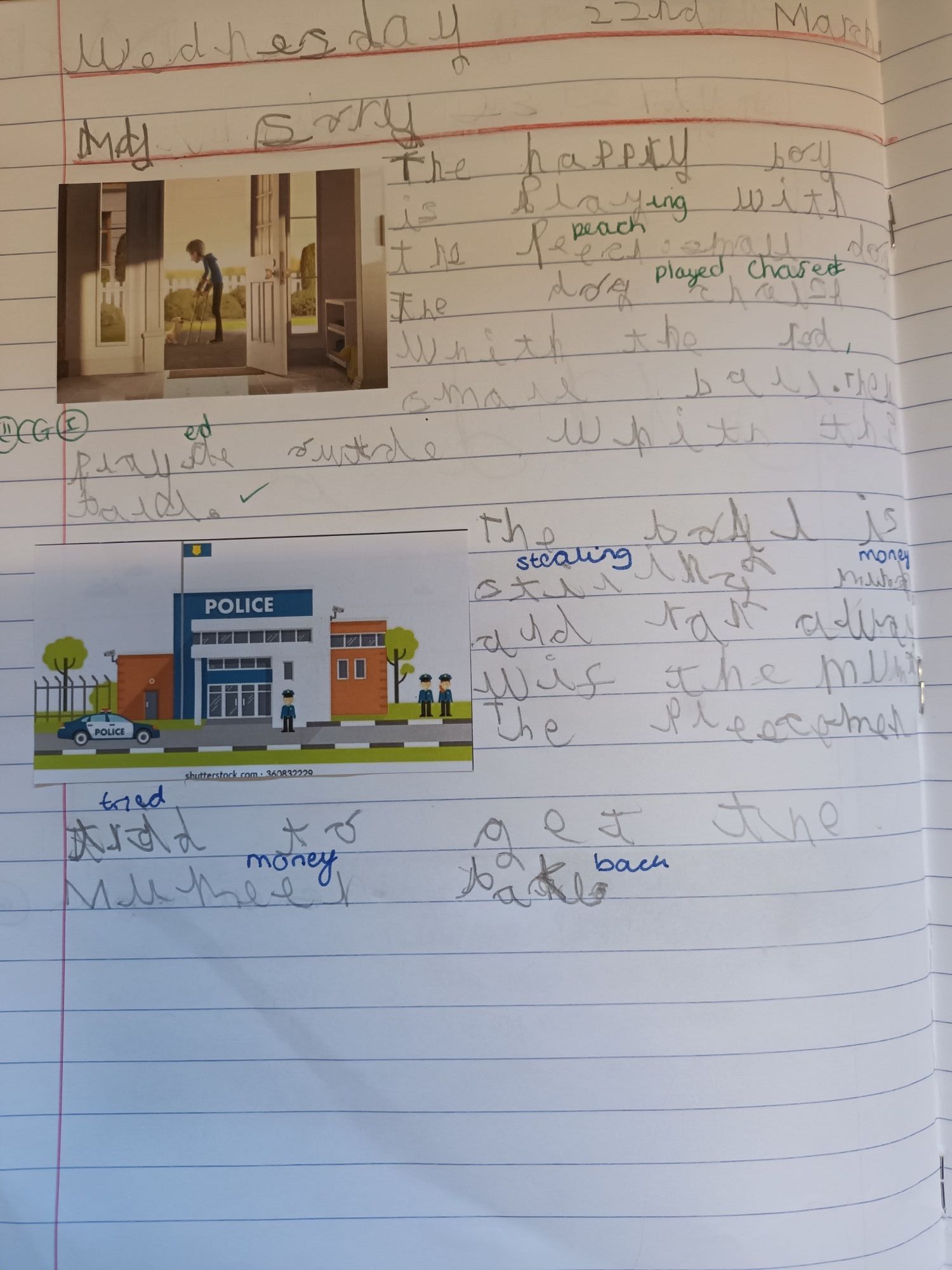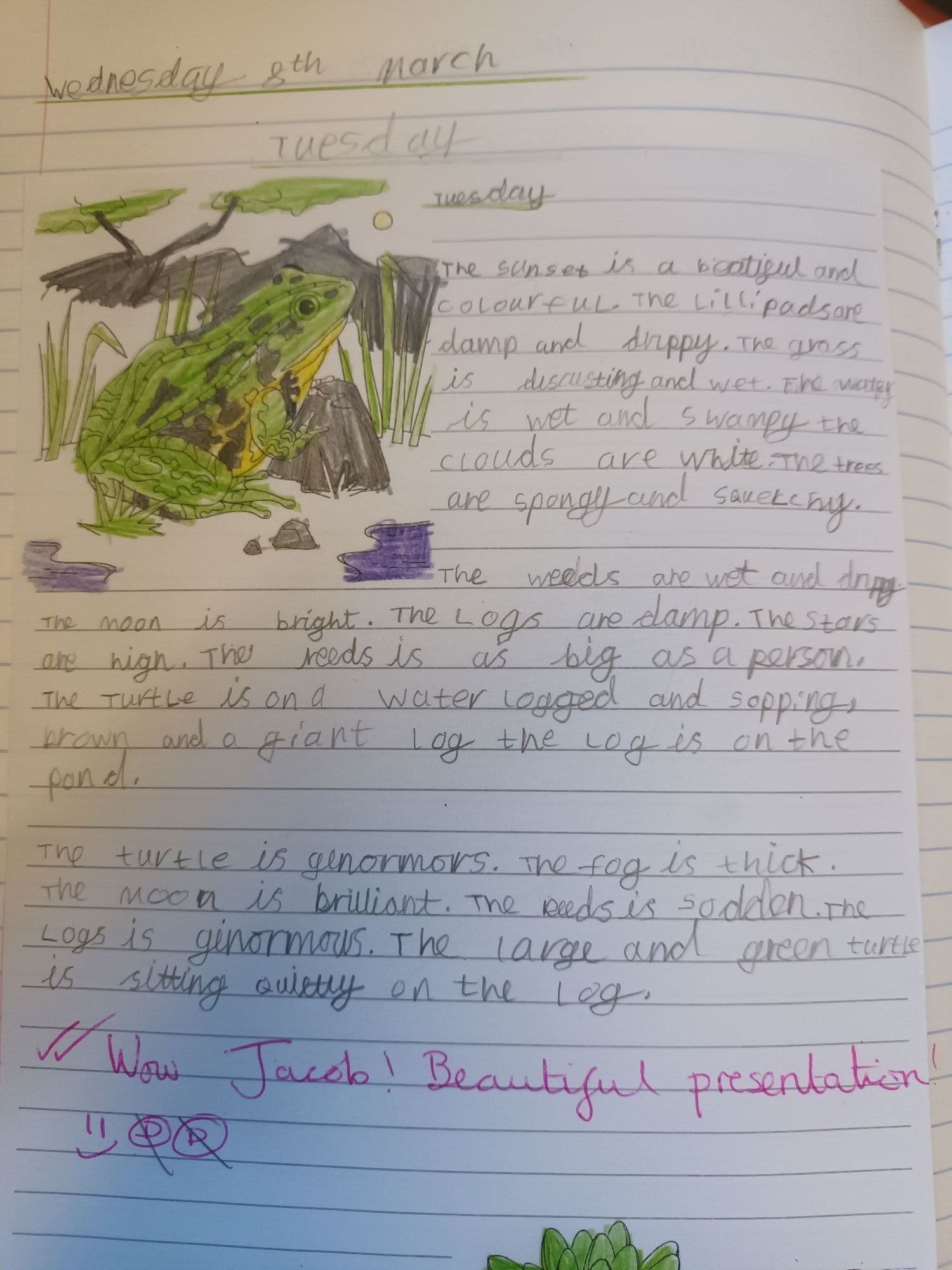 Children are expected to take a pride in their work and a high standard of presentation is expected at all times.
To find out what children learn in English during their time at Glenfield Primary School, please see the curriculum map below.