E-safety
Keeping Children Safe On The Internet
At Glenfield Primary School we take the children's safety on the Internet very seriously.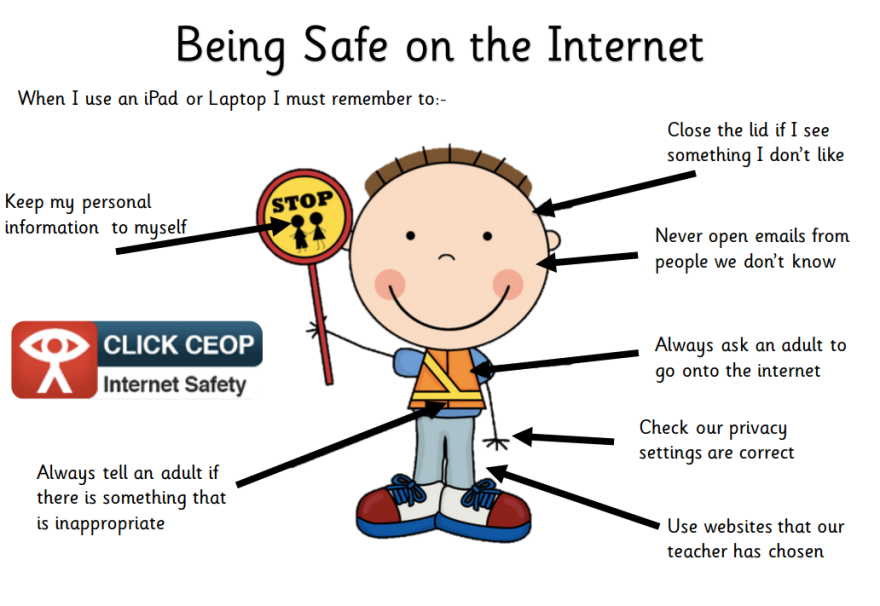 The digital world is fast overtaking the real one and it is important that Glenfield Primary School and Parents work together to ensure that our children are safe both in the real world and online. The internet is a useful tool and it is beneficial both in and out of the context of education. Having said this, there is also a lot of content that is not consistently policed and we need to be aware of the risks associated with using some websites; particularly social networking sites. Most social networking sites e.g. Facebook, Snapchat, Oovoo, Instagram, musical.ly have an age requirement of 13+ years, and therefore, primary aged children should not have their own profiles on these.
Although these website may seem like a fun way for children to connect, there are risks associated.
We hope that you will work with us to ensure that our children are safe online. Below are a few useful websites that you can visit to find out more about internet safety.
https://www.nspcc.org.uk/preventing-abuse/keeping-children-safe/online-safety/
https://www.internetmatters.org/hub/research/social-media-guidance-for-parents-and-carers/
http://www.saferinternet.org.uk/advice-centre/social-media-help
https://www.thinkuknow.co.uk/parents/
www.bbc.co.uk/cbbc/topics/stay-safe
Please see the powerpoint from our ESafety meeting for parents, which was held at the school on 10th November 2016.
If you have any questions about safer internet usage or wish to report any inappropriate online activity, please speak to a member of staff.