Thinkers
Class teachers:
Miss Stretton and Mrs Patel
Support staff:
Miss Hill
Mrs Doshi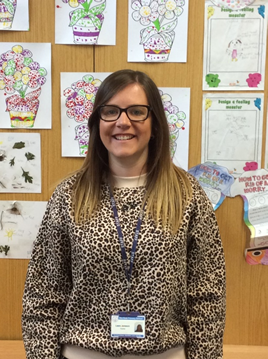 My name is Miss Stretton and I will be your new teacher next year in Thinkers. I am really looking forward to meeting you all when you arrive at the end of August. Hopefully you will have a big smile on your face, as in my classroom we are always smiling and laughing as we can tend to be quite funny! Another important value that I work towards in my classroom is teamwork, as when we all work together and get along we really enjoy ourselves and achieve the best learning possible!
My favourite subjects to teach are English and PE. I love to be creative with our writing and you will learn to orally rehearse sentences and record these in a written form that is appropriate to you. I also enjoy teaching PE because we can continue to practise our teamwork skills to achieve the best we possibly can through a range of different games.
I am really looking forward to meeting you all, showing me that big smile you have and I know we will have a great time together in our class.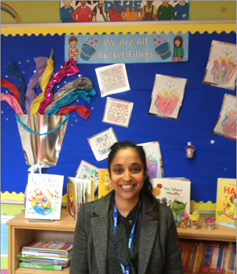 My name is Mrs Patel and I will be your class teacher in Thinkers on a Monday and Tuesday. I am excited to be your new teacher and I can not wait to get to know you and find out how you learn best.
Our classroom will be full of creativity whether that's in Maths, Science, English or any other subject. It will be practical, hands on and we will learn through lots of different experiences. We will give things a go and learn from our mistakes along the way.
I find excitement in all subjects but I especially enjoy teaching phonics as this unlocks a world of possibilities in reading and writing. I also like teaching Science as it gives us lots of opportunities to carry out lots of different scientific experiments.
We will have lots of fun whilst learning and exploring the curriculum together.
Mrs Patel
A year in the Thinkers...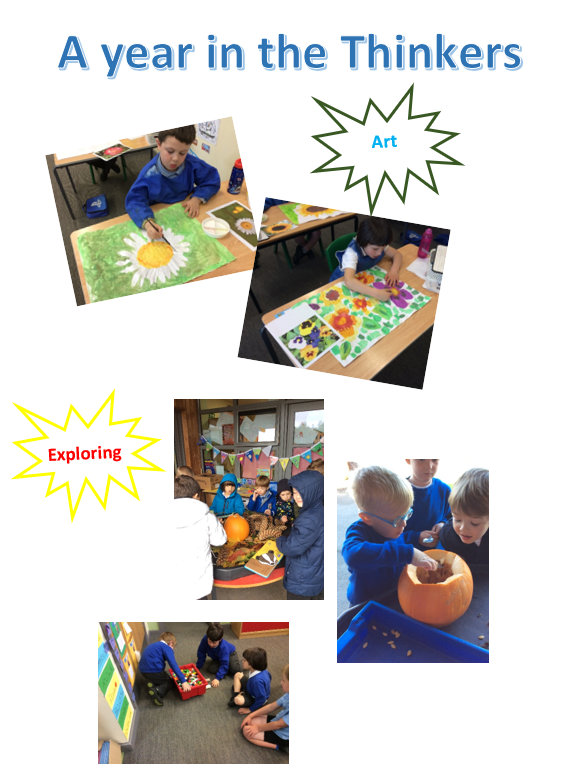 June 2021