Year 1
Class teachers:
Miss Wadkin - Detectives
Mrs Patel - Discoverers
Support staff:
Mrs Dredge
Mrs Akhtar
Mrs Ball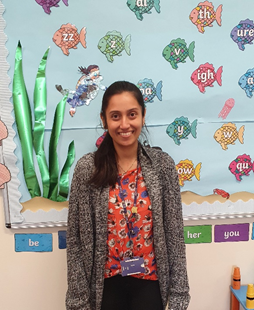 My name is Mrs Patel and I am the teacher in Discoverers.
At some point during last year, I have taught all of you in Early years and I am looking forward to teaching you all again this year.
Year 1 is going to be full of exciting and enjoyable learning. It is going to be a busy year but I am sure we are going to have lots of fun! We have so much learning to look forward to including Toys in History, Animals in Science and Moving Pictures in DT.
My favourite subject to teach is Art because I really enjoy drawing, painting and creating pictures using a range of materials.
You have all worked so hard in Early years and I cannot wait to see all the progress you are going to make next year.
Have a wonderful Summer and see you next year!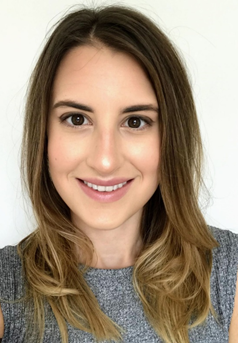 Hello!
My name is Miss Wadkin and I am the teacher in the Detectives.
In the Detectives you will learn lots of new things and have a lot of fun too! There will be games to help you learn maths and phonics and the opportunity to explore lots of things in Science, History and Geography. My favourite subject to teach is Science because I like exploring and doing different experiments.
We love reading in the Detectives and have a cosy reading area where you can go and read your favourite book. Throughout the year we will read some amazing stories together including, Goldilocks and the Three Bears, Lost in the Toy Museum, Tiddler the Story Telling Fish and the Paddington books. My favourite author is Roald Dahl and like to read his stories at story time.
You will also get to be creative in the Detectives and do different arts and crafts. I love music and singing so we will learn lots of songs and some dancing too!
I can't wait for you to join the Detectives in the new school year. I am looking forward to meeting you all 🙂