Year 3
Class teachers:
Mr Mukadam and Mrs Harris - Achievers
Miss Lyons - Communicators
Support staff:
Mrs Hall
Miss Kilbourne
Mrs Moore
Mrs Meadows
Miss Loach

Hi everyone!
My name is Mr Mukadam. I am one of the new deputy heads and will be teaching Achievers with Miss Lewis. I am so excited to be joining an amazing team and to be in year 3 again, which is where I started all those years ago!
My favourite part of being a teacher is to have lots of conversations throughout the year about all the fantastic topics that we will do. I love to learn new things, especially when the children I teach can teach me about different things too. I enjoy all the subjects we learn at school, especially maths and science because they tell us so much about the world we live in.
I enjoy playing football and keeping fit, especially for my two young sons, who keep us busy all the time. I also love reading comic books and learning about the Marvel Universe, as well as watching the different films they have made.
Thank you for taking the time to read about me. I am really looking forward to meeting you all and learning together with you after the summer.
Have a great holiday and stay safe!
Mr Mukadam.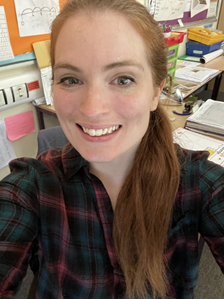 Hello! My name is Miss. Lewis and I will be teaching in year 3. This will be my second year in year 3 and previously I have spent a lot of time in year 6 so I am sure you will have seen me around school before.
I love teaching all the different subjects but my most favourite is maths.
Some of my hobbies include hiking, swimming and playing lots of different instruments.
I'm very excited about the next academic year and look forward to meeting my fantastic, new class!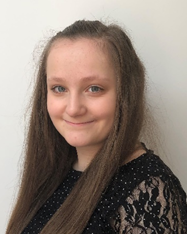 Hello everyone.
My name is Miss Lyons and I am very excited to be your teacher in year 3. I am a new teacher joining Glenfield Primary and can't wait to meet you all!
I have a dog called Cupcake, who is small, white and very fluffy. My favourite subject to teach is maths because I love to try and find different ways to solve problems and enjoy noticing patterns. I also enjoy drama, as I take part in plays and pantomimes outside of school, so will often try to include a bit of drama in my lessons.
I am excited to see you all in the Autumn term and look forward to us all learning together in a fun, caring, supportive and respectful classroom. I know we will have a fantastic year!
Have a lovely summer.