Year 5
Class teachers:
Mrs Thomson and Mrs Booree - Researchers
Miss Whitaker - Investigators
Support staff:
Mrs Meadows
Mrs Moore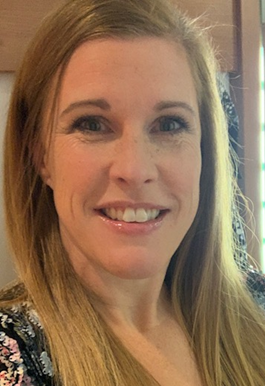 Hi everyone, Mrs Thomson here. I'm super excited to be staying in year 5 and am very much looking forward to teaching you, I've heard such great things about you all! AS well as being a class teacher, I will be taking on the role of Deputy Head with Mr Mukadam.
One of my greatest passions (apart from my own children of course) is reading! Reading children's books is one of my absolute favourite pastimes. Books take us on so many exciting adventures, they unlock unknown worlds and times. I can't wait to share some of my favourites with you; I hope you love them as much as I do. Also, I'm sure most of you know (from singing assemblies) I'm a big fan of music and in particular singing and can find a song for almost any occasion. I've also been known to throw in a few dance moves every now and then! One of my other favourite things to do is watch football (I also like to play it but I'm not very good at it). I'm a big Leicester City fan and have been watching them for many years. I also love watching my boys play for their local teams too.
In terms of what to expect next year, I am a strong believer in the importance of having a growth mindset. This means that we enjoy challenge and understand that making mistakes is an important part of our learning. The phrase 'I can't do it' is a big 'no, no' in my classroom, unless you add the word 'yet' to the end of it. I strongly believe that if you are prepared to put in the effort, you can achieve whatever you set your mind to. This is going to be especially important as you make the move to Year 5 and your learning steps up a level.
I also believe that we are more than just a class; we are a team. Kindness and support for each other is essential for us all to be the best we can be. I love a classroom that is full of smiles and laughter and can't wait to see all yours in August!
Have a great Summer
Mrs Thomson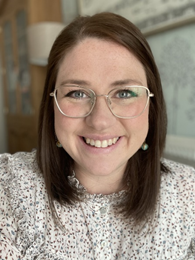 My name is Mrs Boorée and I will be working in Year 5 with Mrs Thomson. I'm a very kind and friendly teacher, and enjoy teaching fun and creative lessons. My favourite subject to teach is maths, as I like exploring ways of answering a question. I also LOVE books; I have my own little library at home full of wonderful books that I look forward to sharing with you too.

I have a cat called Oscar (who is rather grumpy) and my favourite colour is purple. My favourite animal is also an armadillo as I think they are fascinating creatures! I really like music and singing, and sometimes I include bit of drama in our lessons to help us think about characters.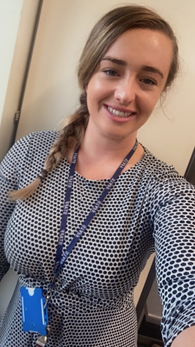 Hello everyone!
I am really looking forward to teaching you all in Year 5. Next year, we will be learning lots of exciting things and reading some fantastic books. Some of the things that I am really excited for us to learn about include space, the Vikings and World War 2.
A little bit about me – My name is Miss Whitaker and my favourite football team is Leicester City. My favourite colour is blue and my favourite animal is a horse. I have a cat called Abbie and I enjoy spending time with my friends and family.