Year 4
Teachers:
Innovators- Mr R J Foster
Analysers- Miss J R Johnson
Support Staff:
Mrs S Chalmers
Mrs L Meadows
AUTUMN TERM UPDATE
Roman Day
To kick start our history topic, the children were treated to a day all about the Romans. The sessions were led by Boudicca and one of her soldiers. The children were able to develop their empathy with the Romans, as they learnt how they survived by catching wild animals to eat, how they dressed in simple clothing and how they fought on the battle fields.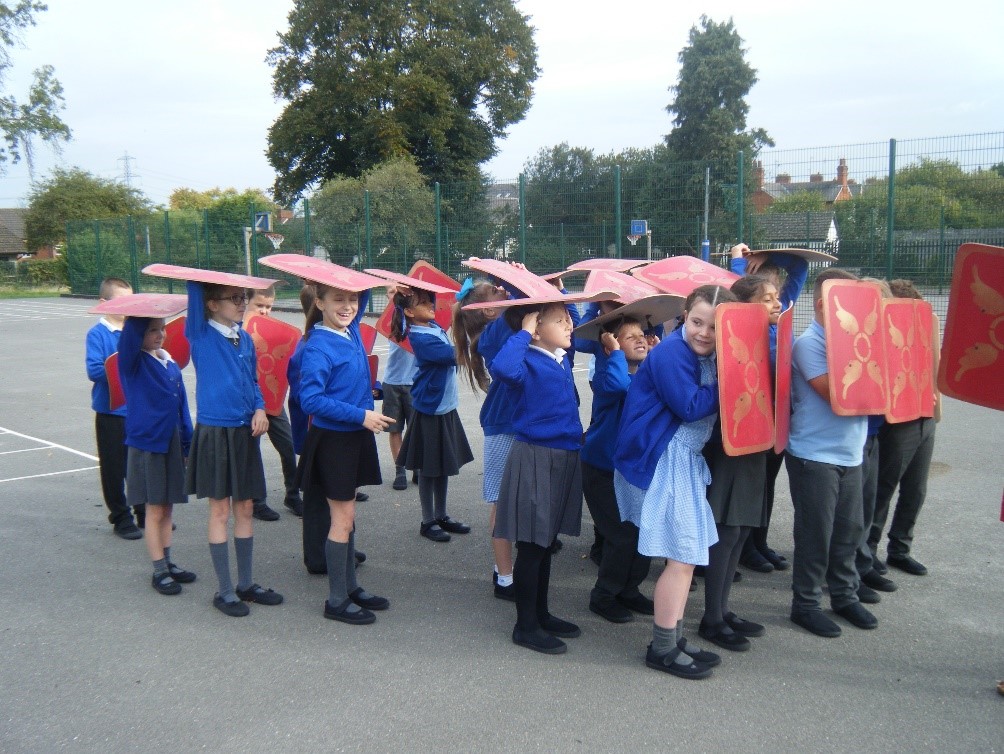 Steel Pan
Pupils in year 4 are very fortunate as they are given the opportunity to learn to play the steel pan. This is something that they all really look forward to. Playing a musical instrument helps to develop their concentration, teamwork and self-control but also gives them a great sense of satisfaction when very quickly they begin to hear the fantastic sound they can make.
Alice in Wonderland
For our first English topic the children have been immersing themselves in the world of Alice. They have developed their grammatical skills and produced some carefully and creatively composed pieces of writing, as well as improving their skills for reading.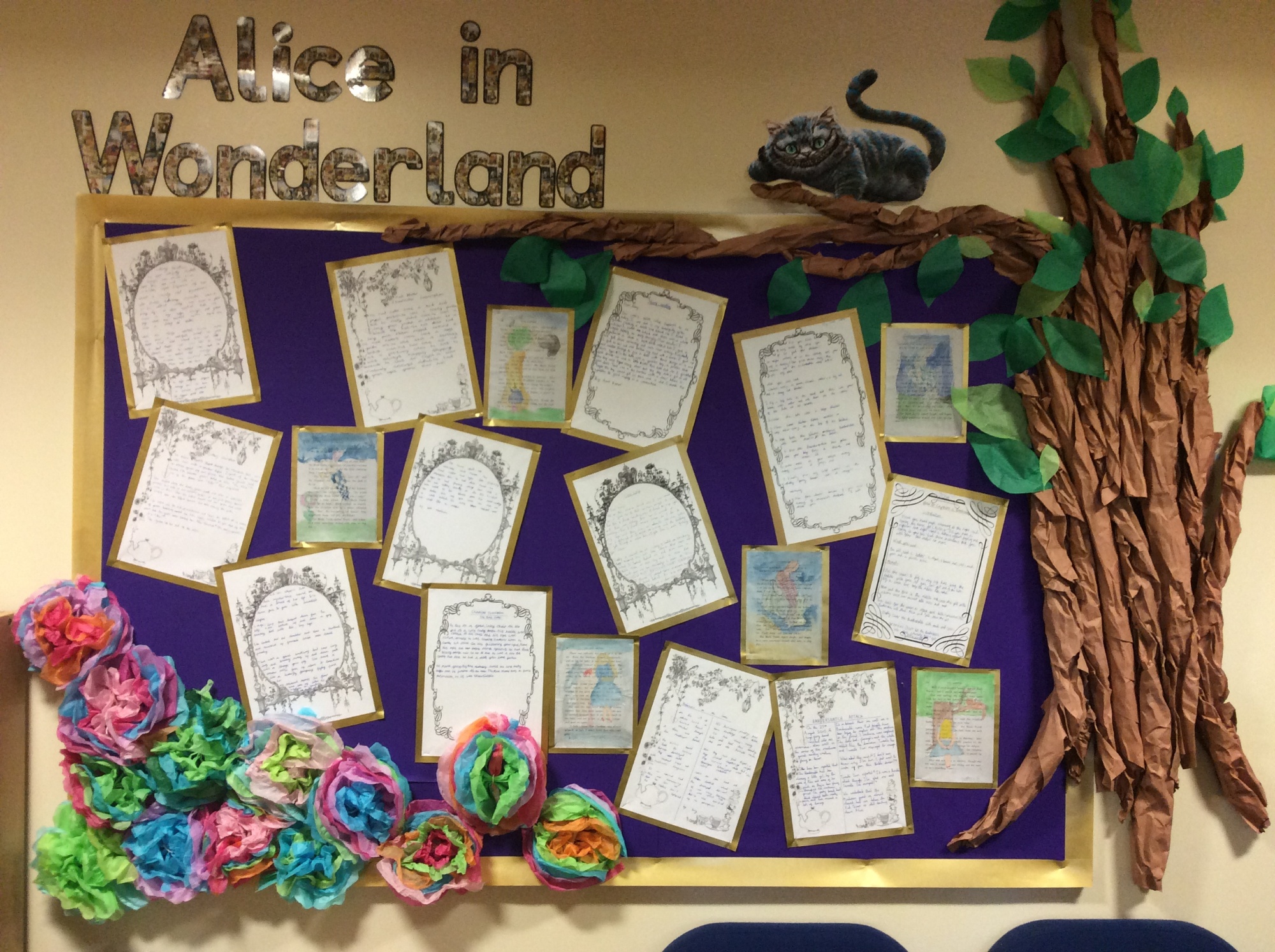 Castleton
The year 4 residential provided the children with some wonderful opportunities for learning in a different environment. Pupils took part in rural activities including walking in the woods, den building, bush craft and panning for treasures. It was wonderful to see the children flourish in a different setting and develop further their characteristics for learning.(See pictures opposite)
Hindu Temple Visit
As part of our RE topic we visited the Hindu Temple in Leicester. It was a very interesting visit and helped the children to understand the principles on which the Hindu religion is based. We were very lucky as whilst we were there they were having a ceremony celebrating seven years of the temple being built. We were invited in to the decorative hall to watch some of the ceremony and listened in to the joyous songs being sung.